New to the forums.
I posted a refinished goban in r/baduk and it was suggested I post here as well.
A little backstory. I played Go a few times back in the early 2000s and then it was forgotten about. I recently picked it back up -- and as expected -- I'm horrible because I'm a beginner; but hey, we all start there.
That being said, I found this guy on Ebay (NZ/AUS???) living in Japan who sells -- among other things -- gobans. They tend to be well used, so I picked this one up for $95 (I think) plus about $100 for shipping. It also came with slate and shell stones (yes, a complete set too).
The bottom of the board has some Japanese writing which I had translated (see images).
It arrived in early April, but I was working from home due to COVID-19, so I wasn't able to come into the office until June 1st and *finally* get to see this thing.
I knew the condition wasn't great, but it was usable...then I got the bug.
There were a few decent cracks, gouges, etc.; the finish wasn't in great shape and the lines we a bit wonky, so I said screw it and decided to refinish it.
A very quick overview of what I did:
* Sanded it down with 150 grit sandpaper (the wood smells something like cinnamon and camphor -- so it *could* be Kaya).
* Made it nice and smooth with 320, then 400 grit sandpaper.
* Used some of the leftover sawdust to fill some cracks, dents, etc and put a few light coats of water-based polyurethane on it.
* Stenciled in the lines with pencil
* Finished up the lines with a 1.0 mm microline pen
* Used a washer with a 5.0 mm inner diameter -- which when using the pen -- made perfect 4.0 mm star points.
* Another couple coats of polyurethane on top of that.
* Waxed with Renaissance wax.
Attachment:
File comment: Original condition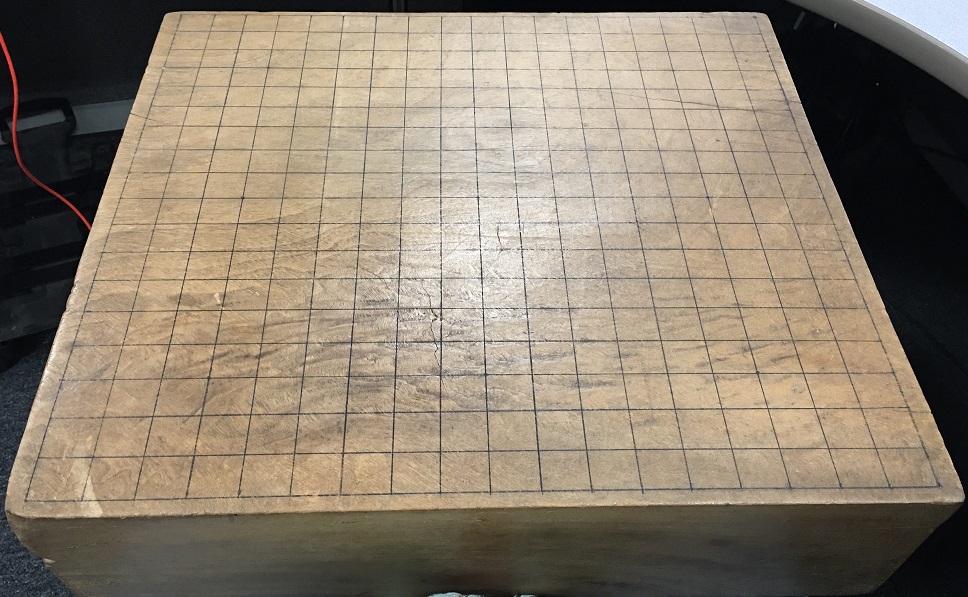 IMG_6834.jpg [ 240.6 KiB | Viewed 2174 times ]
Attachment: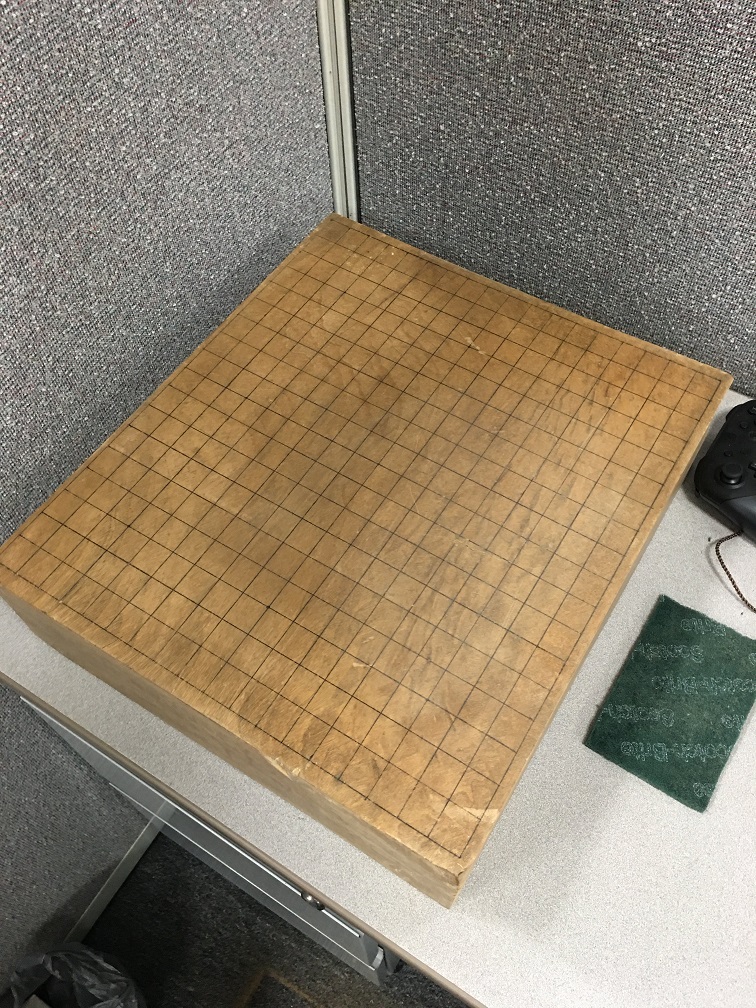 IMG_6925.jpg [ 428.06 KiB | Viewed 2174 times ]
Attachment:
File comment: After the initial sanding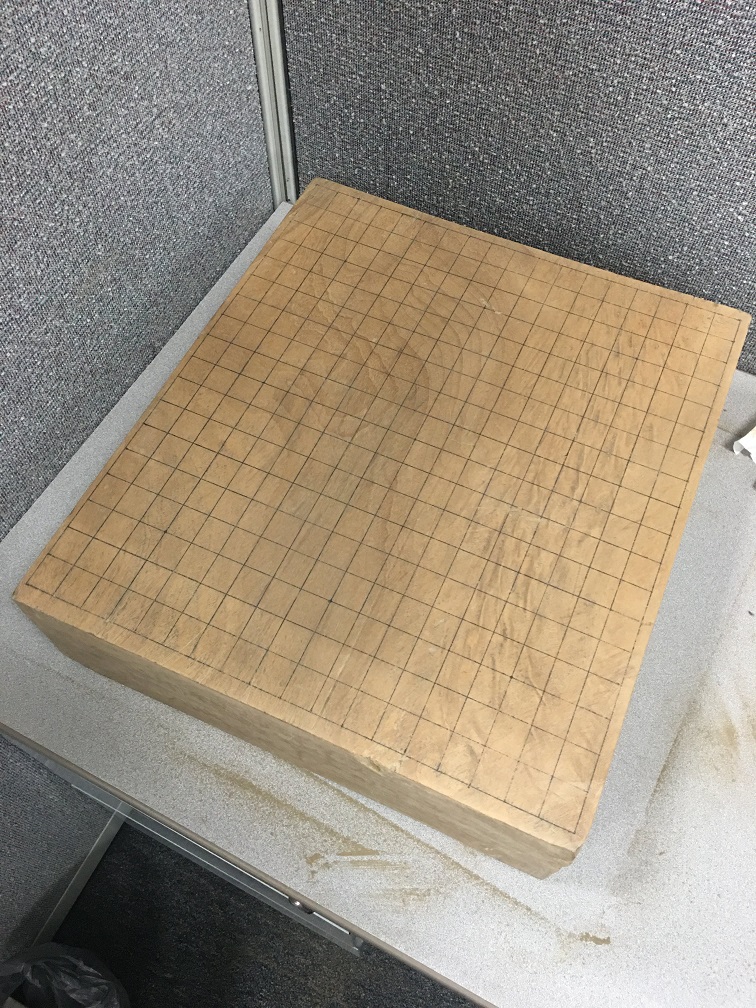 IMG_6927.jpg [ 401.35 KiB | Viewed 2174 times ]
(More below)