Sorry for the silence lately. I know, it's been a while.
First of all, for Chinese and Spanish visitors, we're working on language support for you guys. There's a test version running of our front-end on
https://www.zbaduk.com/next
which hosts these languages. The database is the same. It's just a bit hidden away for now.
In my own defense. I've changed jobs 2 times in the last 6 months. And because I don't want to slow down the project I decided the following:
1. to hire freelancers when necessary
2. to open-source the front-end.
For those who missed it, ZBaduk will be opening up it's front-end source. Actually, for some time now.
For that reason, 2 fundamental requirements need to be fixed first:
- redesigning some of the APIs.
- facebook and google login.
Actually, I'm not developing that myself. I brought in some help of some hired freelancers who know more about security than I do. Because 1 hired freelancer didn't turn out to be enough, I hired a 2nd one in mean time, who started working on it today.
You may have seen ZBaduk sponsor some tournaments. There have been many recently. (new-york, canada, latin-america, ... honestly, I can't keep up) And for that reason, I also hired somebody to design a banner.
Attachment: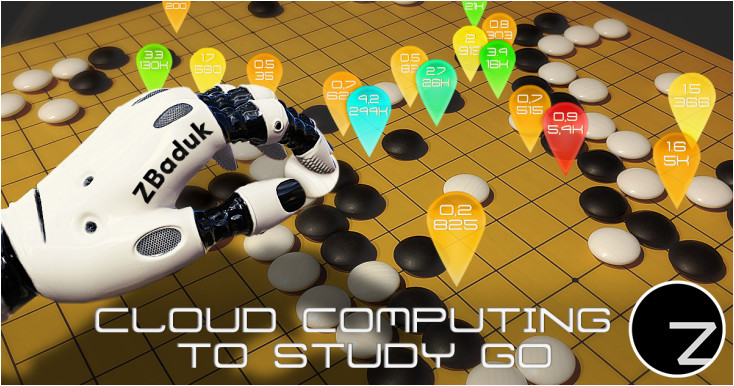 banner.jpg [ 137.14 KiB | Viewed 27 times ]
@Maharani, I've sent you an e-mail about the KataGo network.
I'm willing to make this a priority, if you help me to pick the right network.

There seem to be so many these days.
Kind regards
_________________
Enjoy
LeeLaZero and KataGo from your webbrowser
, without installing anything !
https://www.zbaduk.com