There's a popular singing competition program called 복면가왕 (King of Mask Singer). Basically, singers head up against one another, but they are wearing masks so their identities are hidden. When someone loses, they have to take off their mask and reveal their identity. You can read about it here:
https://en.m.wikipedia.org/wiki/King_of_Mask_Singer
Humorously to me, there is now a tournament in Korea called 복면기왕 (King of Mask Go Player, I guess).
http://m.cyberoro.com/news/news_view.or ... num=524484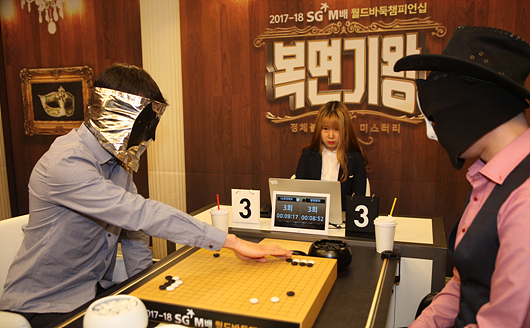 Can you guess who the players are?

An advertisement for kicks:
And an example game:
I don't know why, but I find the concept amusing.