Adapting Go to hexagonal boards is tricky. A direct translation, while possible, is not very interesting because of the lack of crosscuts. Keil came to me as a solution to this issue. By using a different definition of "connected", crosscuts are restored, and with them much of the tactical variety of Go, including ko.
Keil is now playable, turn-based, on
MindSports
. There is also an
interactive board
where you can familiarize yourself with the
rules
.
Attachment: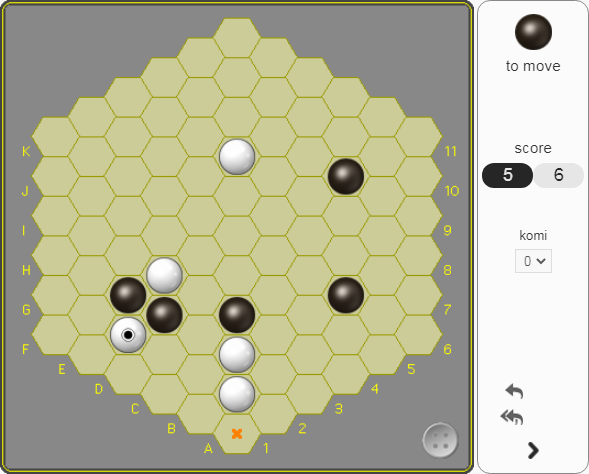 Keil.png [ 81.73 KiB | Viewed 1022 times ]