Quote:
So hand crafting a diamond shape is not nearly as valuable as a ponnuki arising from natural play. I think the latter is what John F. may object to more than the numbers discussion: that we try to figure out how good something is by analyzing artificial, abstracted positions, rather than natural positions from actual games.
Yes, -nuki is capture. But to a Japanese, the pon has a strong meaning, too. You use it when you do things like plunk something on the table, or give someone a hearty slap on the back. It indicates a sort of dramatic effect. It's literally a WOW capture. Maybe that's what we should rename it as. In that sense, Kirby's ponnuki is not a ponnuki at all. It's just nooky

Or, if he believed it was a Wow move, then perhaps he had fallen victim to the American overuse of Wow.
Another point to bear in mind is that the idea of a resulting diamond shape even after the implicit capture is an amateur concept. It can apply to any dramatic capture. From memory I think the biggest example I've seen (I mean where pros describe them as a ponnuki) is a 9-stone capture, and I've seen the turtleshell capture also simply described as a ponnuki.
As an example of varying measuring scales, the next move Black A (by Go Seigen) was described as a "ponnuki worth 1,000 gold pieces." Or, in modern pandemic terms, 1,000 toilet rolls.
Attachment: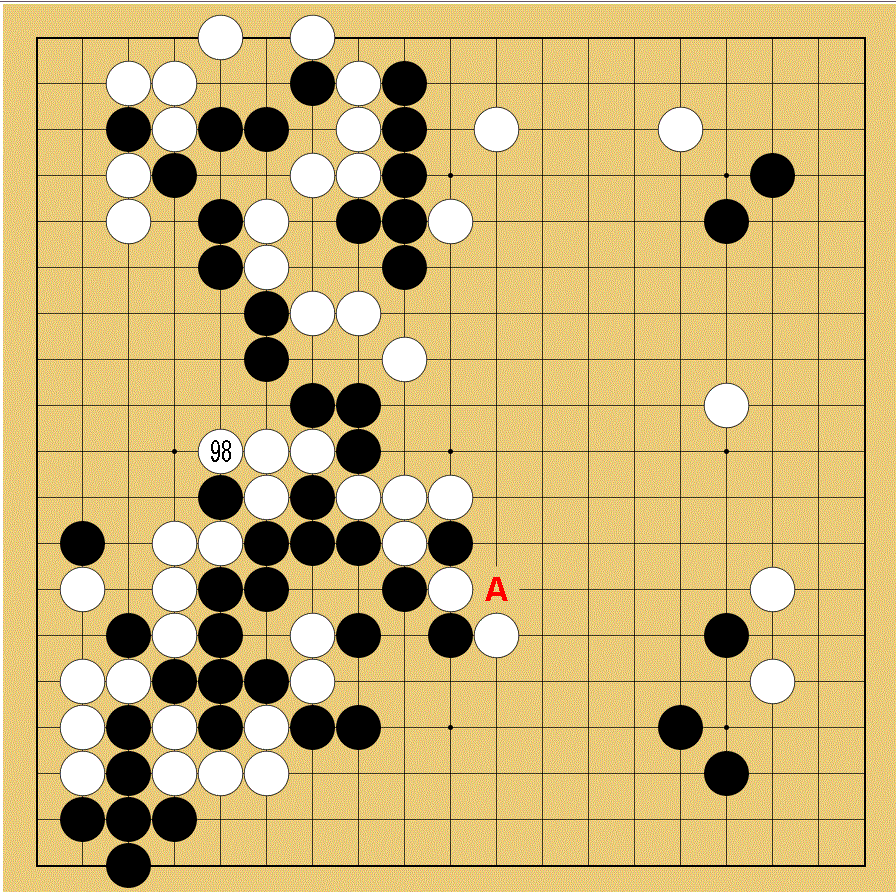 Capture.GIF [ 222.91 KiB | Viewed 3752 times ]