pajaro wrote:
I wanted her to win, because I like it when tournaments are won by different players. It's better for comepetition and for fans, I think.
I saw the game was running but I only caught the first part of the Gosei and haven't finished watching either match. I have to say, though, that I completely agree that it's more fun to have several title holders and at least different players challenging titles. In the main tournaments, I was very happy to see Seki Koutaro take a title. It's good to have Ichiriki's face back under title-holders.
The Aizu Central Hospital (会津中央病院) match is one of the top titles. At least that's what Go World makes me think as Ueno will get her face there at the back. But Ueno is strong, has been strong, and she's already the female Kisei. What I think was really exciting was seeing Nakamura Sumire challenge the Meijin. I'm still surprised by that actually.
So who's next? We saw the Meijin and now Aizu. Kisei was a while ago. Women's Honinbo and Senko cup are in the main rounds, discussed here already. I see now that Nyu Eiko beat Ueno Risa. Would be nice to see Nyu in a women's title match.
Attachment: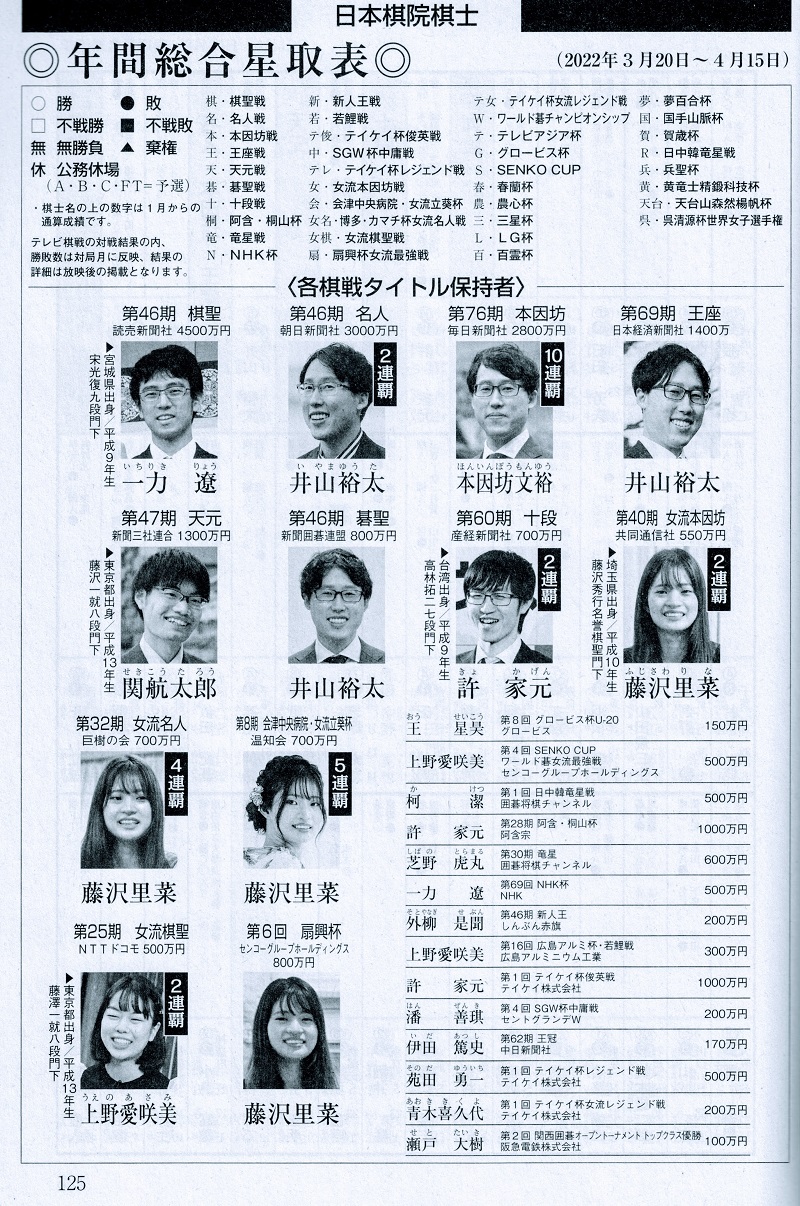 June 2022 - Title Holders - BW.jpg [ 507 KiB | Viewed 357 times ]
Side topic but John Power just put out a comprehensive report on Japanese Go (
https://www.usgo.org/news/2022/06/the-p ... s-updates/
) and I was wondering if the Aizu Central Hospital match was the "Hollyhock" ("tachiaoi") and yes that is the "立葵" part of "会津中央病院・女流立葵杯". I think I first read that from Power as that's what he calls it in the article.