Attachment: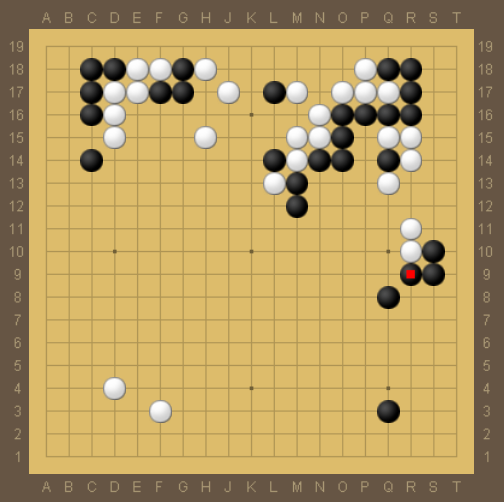 Screenshot from 2019-01-24 21-13-05.png [ 52.89 KiB | Viewed 1245 times ]
The position above is taken from 9-year-old Nakamura Sumire's game against Choi Jeong. I read about some very interesting comments from various onlines sources.
Commenting on

, Shiraishi Yuichi 7-dan of Japan said something like (I translate roughly): "it's not easy for the child to play such a move, attacking white while defending her own weakness. Satisfying both requirements, this is professional thinking..."
It was reported (I could not confirm the source though) that Yoda Norimoto also spoke highly of this move.
On the other hand, commenting at Yikeweiqi, Chinese professional Yang Dong 4-dan said (also my translation): B55 (R9) is a clueless move. At this moment, either crawling at S11 or enclosing at P10 are more viable solutions. For a girl under 10, B55 is probably not considered a serious error. However, if measuring using professional standard, this move is completely inadequate.
AI appears to support the Chinese view (see
viewtopic.php?p=240866#p240866
showing a 10% drop of winning rate for black).