Uberdude wrote:

That's gotta be annoying loss for Yang, but he apparently didn't learn that you shouldn't try to kill Tang and should just win on points without fighting so much. Tang does bait you into it so well though...

As if Yang had that choice.

h13 was such a choice at a key moment in the game, Yang tried to attack the white group, rather than defend his on the left. Here's a bot suggestion from Yike, 4 being sente seems to depend on a semeai with the corner ko, so directly at 8 would be a simpler choice: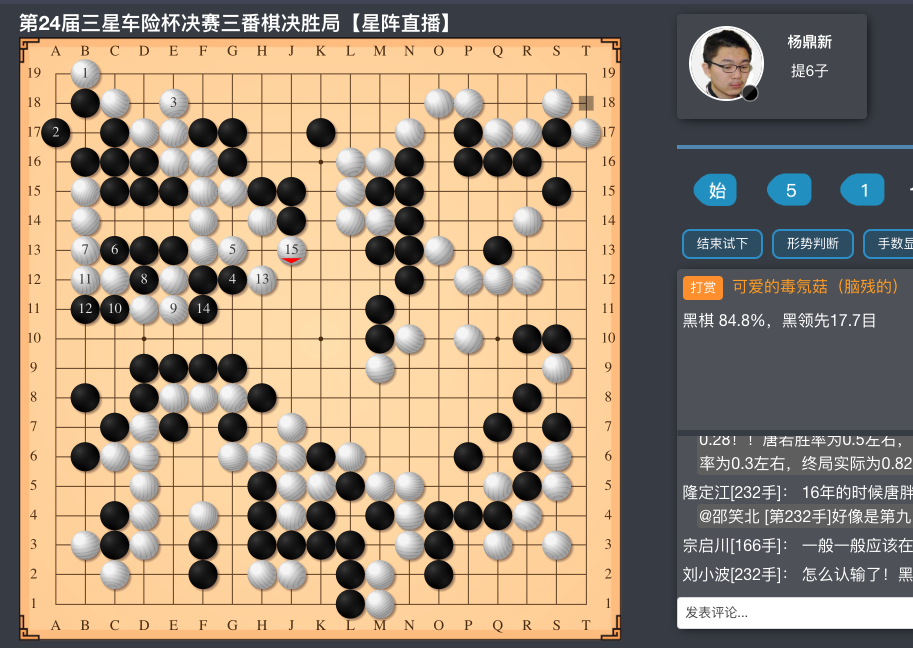 Screen Shot 2019-09-06 at 10.30.30.png [ 408.07 KiB | Viewed 689 times ]
He plays sort of very 'sticky' weiqi, making his opponent not comfortable. People get provoked in the end, so it is never easy to have a peaceful win against him.