Here's a pro game (black Ke Jie vs Zho Ruiyang) with a more typical usage.
http://ps.waltheri.net/database/game/74620/
. It's from 2016 and has the AlphaGo vs Lee Sedol game 5 opening which was popular back then but now seems so old fashioned! (small shimari, no 3-3 invasions). Black has the distant stone on the left side to support the submarine. Zhou played the classic bump to keep the corner, LZ #157 doesn't think it's so bad, just -1%, but on this position likes to take the outside with the small knight move. LZ thiks the submarine was the worst move of the game so far at -3.6% and preferred knight approach or a move on the top side.
Attachment: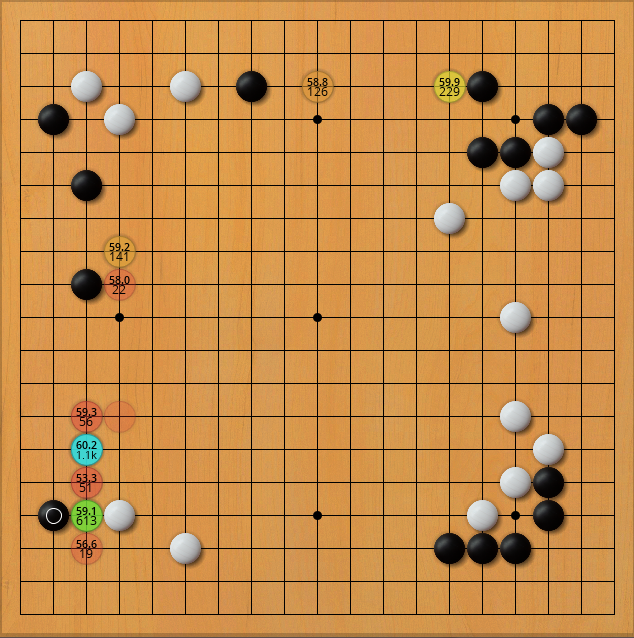 ke jie submarine.PNG [ 698.35 KiB | Viewed 3333 times ]