Dies with sente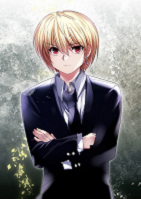 Posts: 86
Location: Toronto, ON, CA
Liked others: 18
Was liked: 16
Rank: CGA 6 Dan
GD Posts: 498
KGS: Invader, gilgil
Online playing schedule: Teaching, tournaments, and CGL (UofT)
Hello everyone. I'm an active Go teacher living in Toronto. I've formally taught 10 students so far, and have much experience teaching at Go clubs, Anime conventions, my old high school etc. I've also taught at Baduk festivals in Korea and at the Royal Ontario Museum on one occasion.

Official ratings: CGA 5 Dan, KGS 5 Dan, WBaduk 7 Dan, Online-Go 6.4 Dan.
Unofficial ratings: Japanese 6 Dan, Korean 4 Dan

Rate: $10/hour (flexible)
Willing to teach 30 Kyu -->1 Dan

I can do teaching games, game reviews by email, lectures, group lessons - anything! Please contact me if interested. PM me or email fuudin@gmail.com

I'm open to questions, feel free to post them here, or via PM or email.

Thanks!
_________________
Experienced Go Teacher
:
http://ygami.blogspot.ca/2014/02/teaching.html
Check out
my Go content
, fiction stories, anime talk and more @
http://ygami.blogspot.ca
"Go Explained" series
!
http://ygami.blogspot.ca/search/label/go%20explained