I'm always looking for new things to read as I like to jump around a lot. There is a Go comic in the Nihon Ki-in's magazine called TENKI. I am wondering if anyone has read this, if they enjoyed it, and whether they think it is suitable (or at least readable) for a beginner (or can compare to Genki I, Genki II, etc). I am happy enough to look up words and use grammar guides and computer translation if needed, but some texts still go beyond me. Though presumably TENKI is for kids as it has the furigana (lucky if you already know how to speak the word). So I have a feeling it will be fine for me.
And if anyone has read this thing, do you know if there is a way to get back issues? Is it OK to just jump in? There is a brief synopsis.
----------
If anyone is just wondering what this comic is, from what I know it's a creative fiction set in the Edo period and it involves a lot of famous players like Shusaku, Shuwa, Ota Yuzo, and more. And sometimes even in believable situations.
Attachment: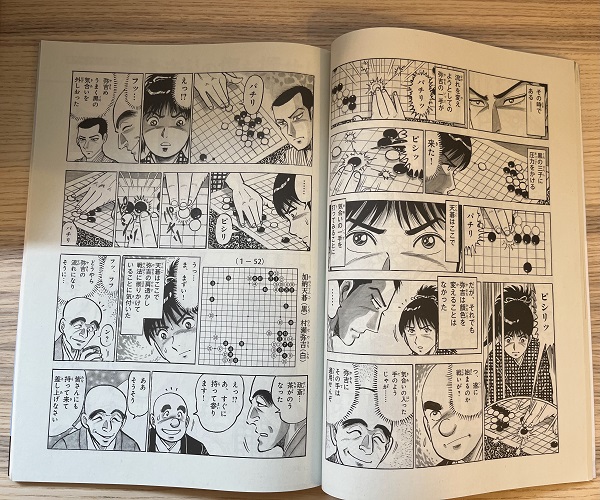 IMG_1786.jpg [ 179.07 KiB | Viewed 1243 times ]