To play with an opponent realtime by Zen7 "analysis" feature:
1. setup by choosing view->pane->analysis (1st pic)
2. also choose view->hotspots (1st pic)
3. when on-line play begins (you click for both players, yourself and your opponent), click "analysis" or edit->analysis (2nd pic)
4. play by clicking the suggested the spot (blinking one among hotspots), and afterward it will show your opponent's hotspots (3rd pic)
note1: sometimes you have to wait longer before you choose the suggested spot, if there are a few competitive spots judging from winrates. wait longer the suggested spot may change.
note2: by this way, zen7 is about 8-9dan in wildfox and temgen, and you could save play time for some trivial moves.
Attachment:
screenshot_zen701.JPG [ 121 KiB | Viewed 8604 times ]
Attachment: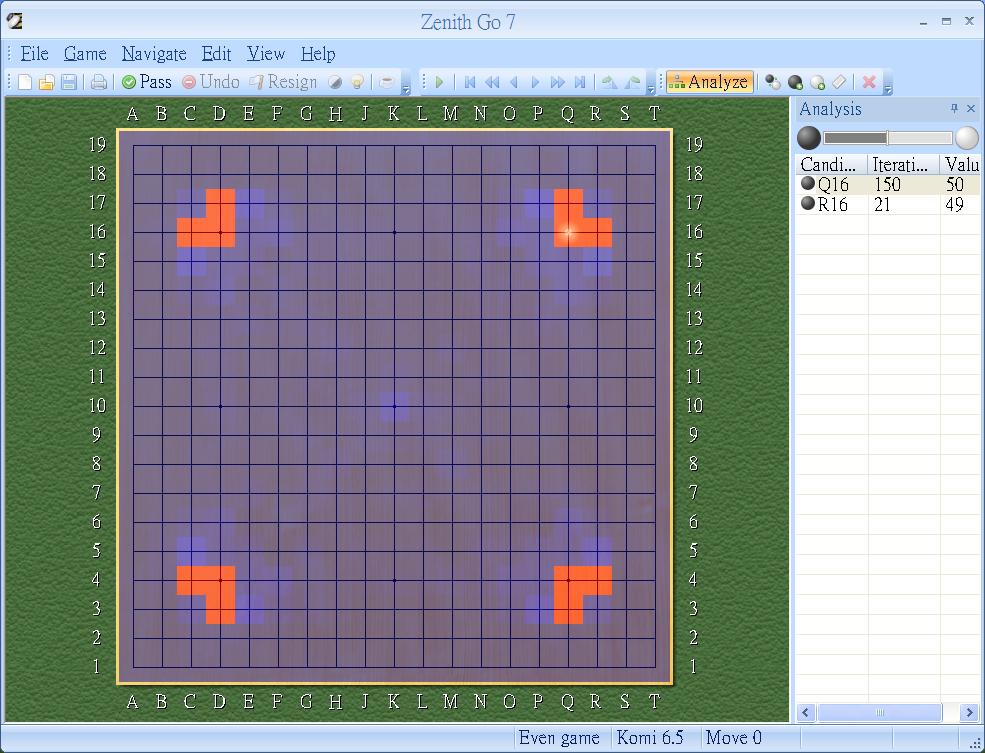 screenshot_zen702.JPG [ 125.57 KiB | Viewed 8604 times ]
Attachment: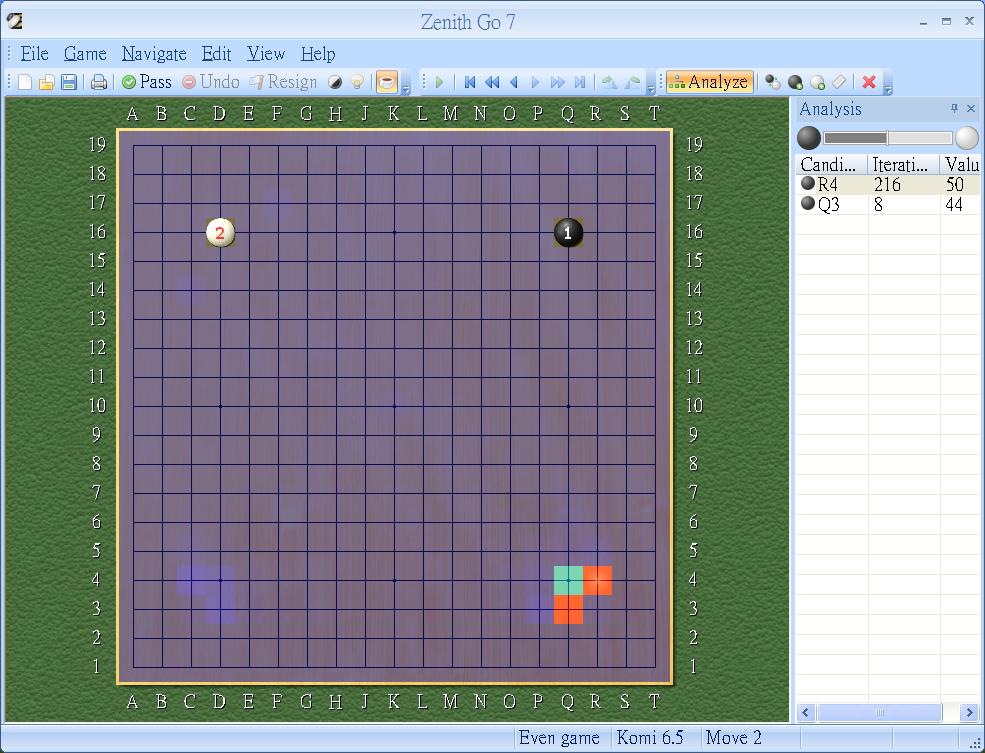 screenshot_zen703.JPG [ 124.97 KiB | Viewed 8604 times ]