By chance I managed to play the same guy (some chat said AI, some human) as the last Elfv2 one, so I tried LZ 205 for comparison (White again). It was a really nice game, and I'd say won in a more convincing fashion and no blindspots.
- the first fight featured running with a knight's move (a haengma now on my radar) and ended with a dramatic trade LZ thought favoured white. Black looks pretty nice too, but bear in mind white got a ponnuki whilst the dead white stones are still on the board so have aji, as dramatically demonstrated later.
- h9 jump was prevent white h10 nose attachment, n7/j3 other ideas of LZ.
- b16 invasion / 2nd line pincer was fun (LZ's choice too).
- n8 bamboo wrong timing (k7 better), as lost a lib for w's throw in ko.
- sabaki masterclass to demonstrate black's threat couldn't kill, note the many diagonal moves to build eyeshape and use of dead stones to counterattack and live.
For the winrate graph bear in mind Elfv2 has more extreme opinions, so putting this game into Elf it thinks white did better than Elf did itself in its game.
Attachment: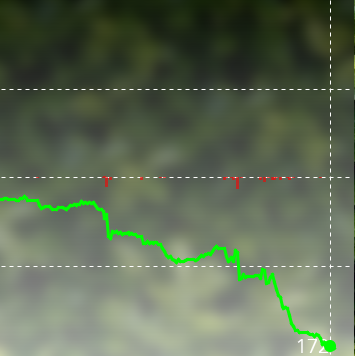 lz205 vs elf reversal guy.PNG [ 150.25 KiB | Viewed 6392 times ]
So although some other big tests (at lower playouts I expect than here) showed Elfv2 as stronger than LZ head-to-head, against Fox 9d this little sample suggests the reverse to me.