And the set I am proud of...
Stones are hamaguri size 36 (10mm) (mexican, irregular of course).
I bought them in WAGC Hyuga 2001, for some 15k Yen (150 dollars at the time), half price it was in Tokyo and quarter in West.
Since it was lot of money for me at the time, I used money given to me from organizer for return flight accommodation during change of flight, and spent night at airport.
Bowls were bought in 2003, I had better job at the time

Board is kaya, present from Japanese man I met in Tokyo in 2001. I had to carry it during return flight, so it would not be damaged. It is wrapped for protection, so it looks shiny on some places.
Attachment: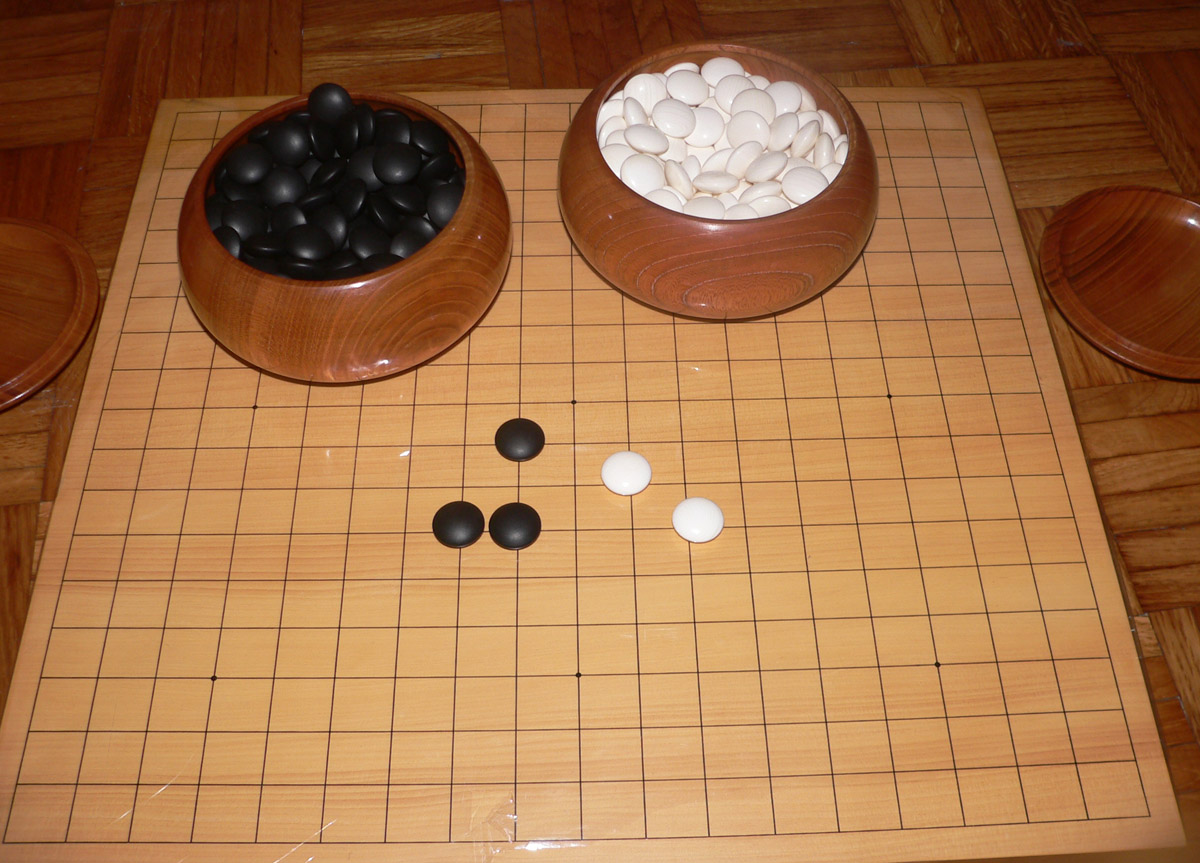 04.JPG [ 269.38 KiB | Viewed 3511 times ]
And in Hyuga was also Takemiya Masaki, giving autographs when I bought stones, so it was natural to cue in line.
Only thing I had for autographs was box with stones.
Takemiya opened box, concentrated for a while, and masterfully signed inside of box. Nice moment!
Attachment: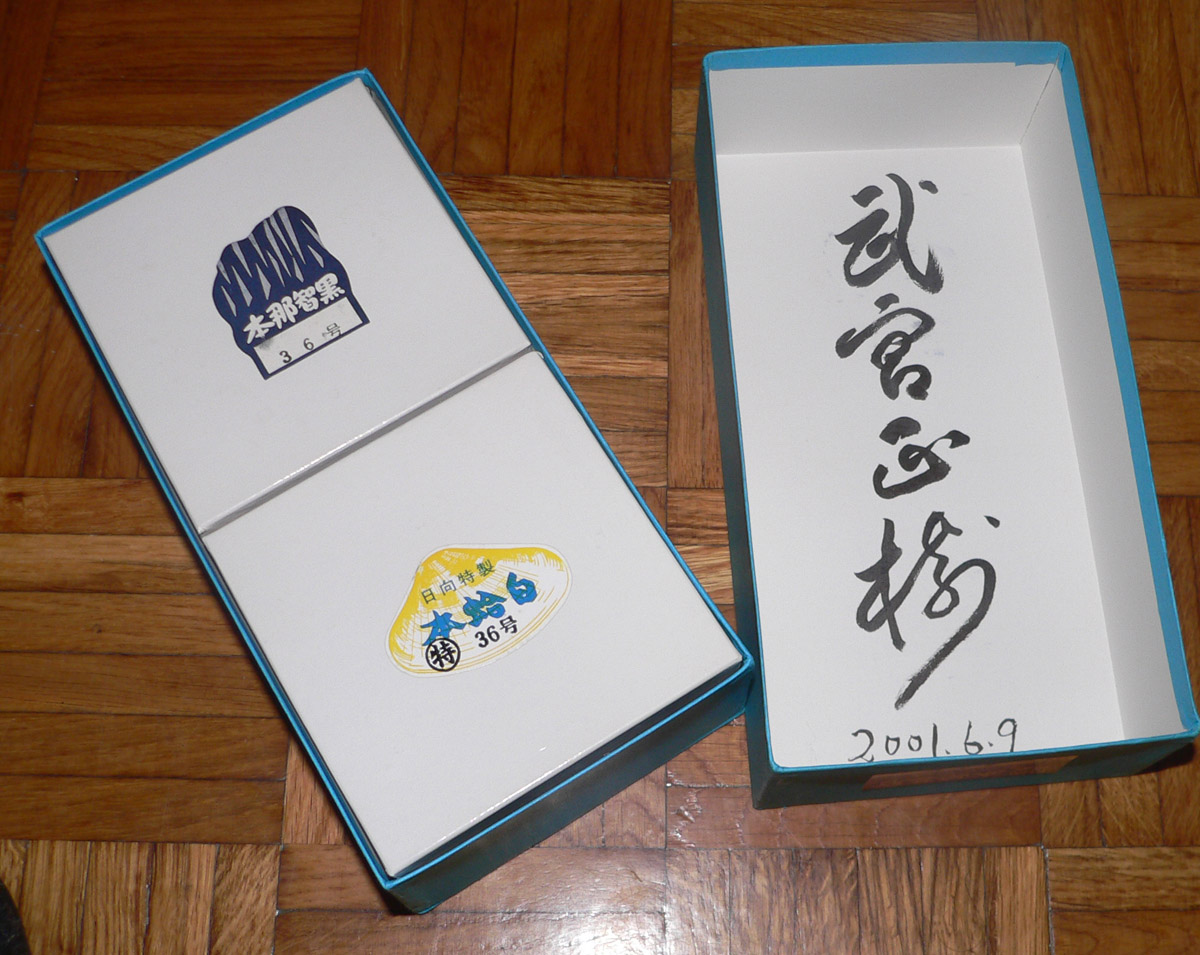 04a.JPG [ 284.74 KiB | Viewed 3511 times ]
I went to Korea in 2006, but unfortunately I have not found set worthy of buying

Next stop, WMSG in Beijing, 2008.
This set is jade glass (jade dust, mixed with something, and then poured).
It can be easily distinguished from more expensive jade by looking through light, stones in lot of cases have bubbles inside.
Bowls are from stone and not so expensive, so I had to buy one.
Attachment: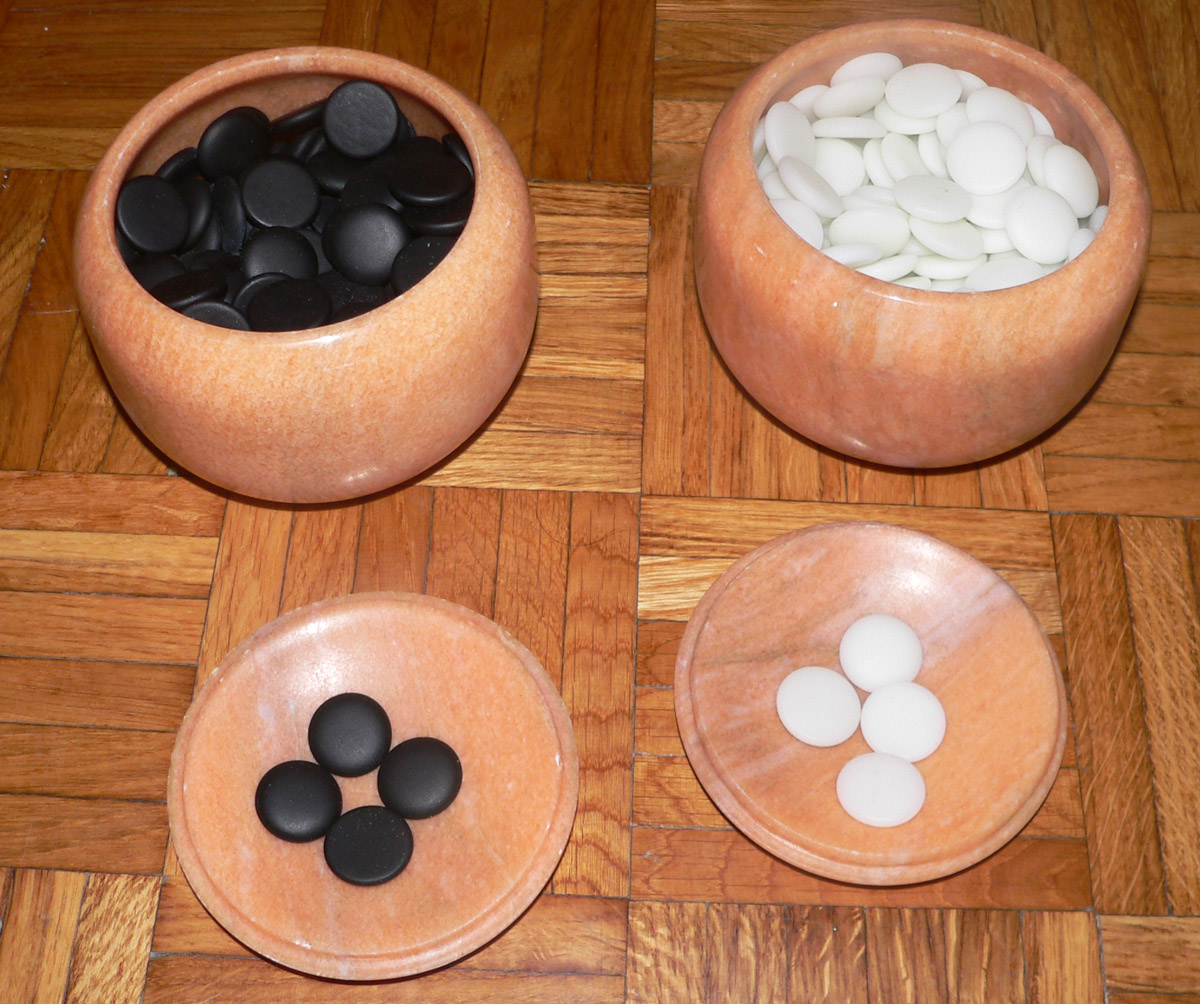 05.JPG [ 349.49 KiB | Viewed 3511 times ]