Attachment:
File comment: "Flower go stones"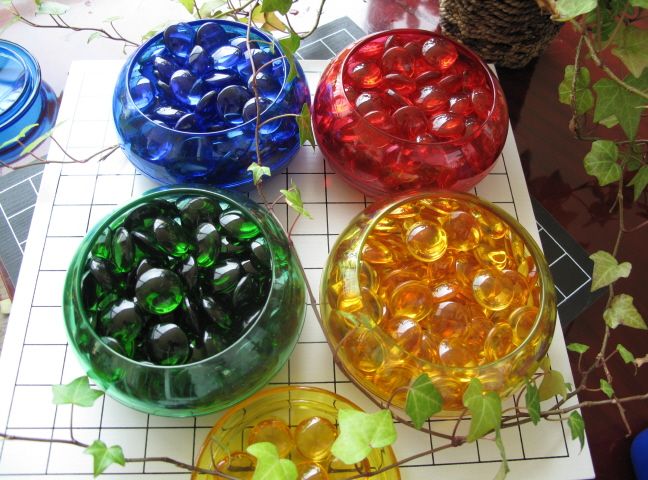 45CE8BCF-6B31-4D92-AB34-344082B11FAF.jpeg [ 88.17 KiB | Viewed 593 times ]
I Stumbled upon this image on Pinterest. Red, green, yellow, and blue plastic stones in colored plastic bowls. They would make a terrific gift for a couple of aspiring go players I know who have absolutely no interest in tradition; they just want to play "that cool game in the anime". Apparently a Korean toy from several years ago, they are no longer available anywhere that I can find using my basic research skills.
https://pin.it/vsyanhawfq4hsz
Does anyone have a clue?