We now have a go room!
Go board/bowls/stone/wife/cat. Board is a Hyuga kaya masame 1.9 sun 3-piece board from Kuroki Goishiten (
http://shop.kurokigoishi.co.jp/en/item/1743
has better pictures). Bowls are shii (castanopsis) [as in shiitake mushrooms, they grow on the fallen wood of this tree]. Stone are size 33 jitsuyo slate and shell from het Paard (Kiseido reseller). Wife and cat are lovely.
Attachment:
20180731_191746.jpg [ 124.17 KiB | Viewed 5671 times ]
Go computer for running Lizzie (GTX 1060 gpu)
Attachment: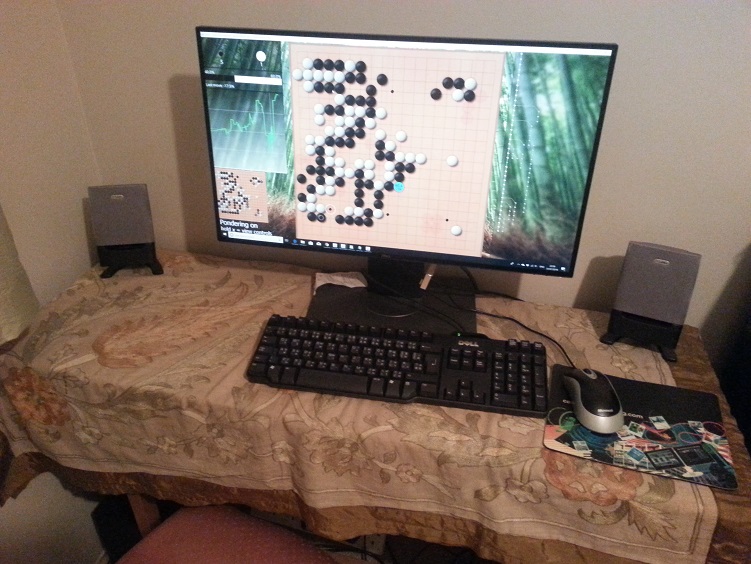 20180731_225932.jpg [ 167.65 KiB | Viewed 5671 times ]
Go library plus fan signed by Shi Yue, Mi Yuting, Lian Xiao, Tuo Jiaxi, Chang Hao, Yu Bin ...
Attachment: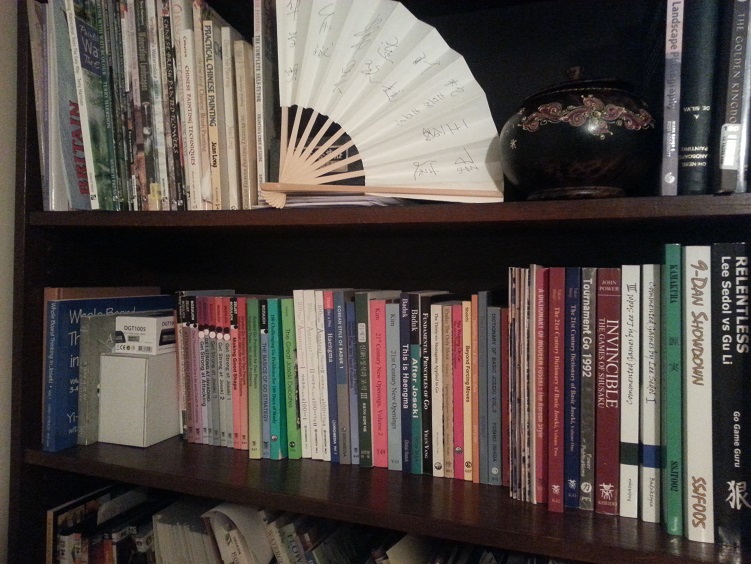 20180731_225958.jpg [ 176.07 KiB | Viewed 5671 times ]