I have just designed
Cation
, a square board connection game where crosscuts are resolved with a ko rule of sorts.
In the past, I have designed a few other square board connection games that are well worth trying, like
Vimbre
and
Quentin
, but I think this one is my best, and it probably wouldn't exist without Go.
Here is what perfect play looks like on a 4x4 board:
Attachment: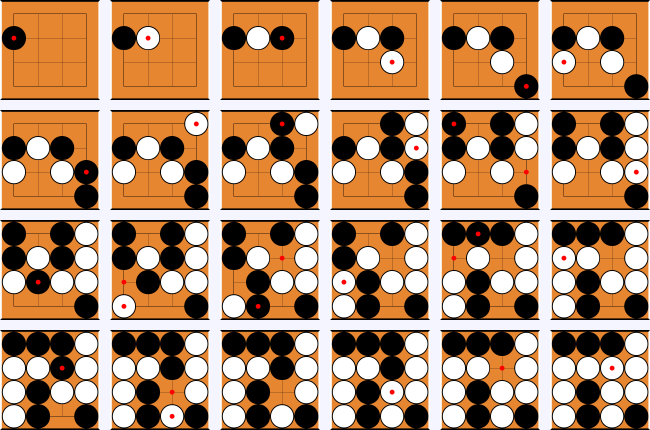 Cation.- Sample 4x4 game 2.png [ 37.83 KiB | Viewed 8168 times ]
Note that

at a center point instead would lead to a Black win, but the text is arguably optimal with the pie rule in place as it leads to the longest perfect play sequence.