Hi Gomoto,
Thanks! Sorry, I don't have the kifu from

, but only starting from the static reference board position. Did you have to "creatively" imagine all the moves from

to re-create the reference position for the engine ?!
So LZ thinks if

just 1-space jumps to G3,

's winrate is 68.5%. Thanks.
Attachment: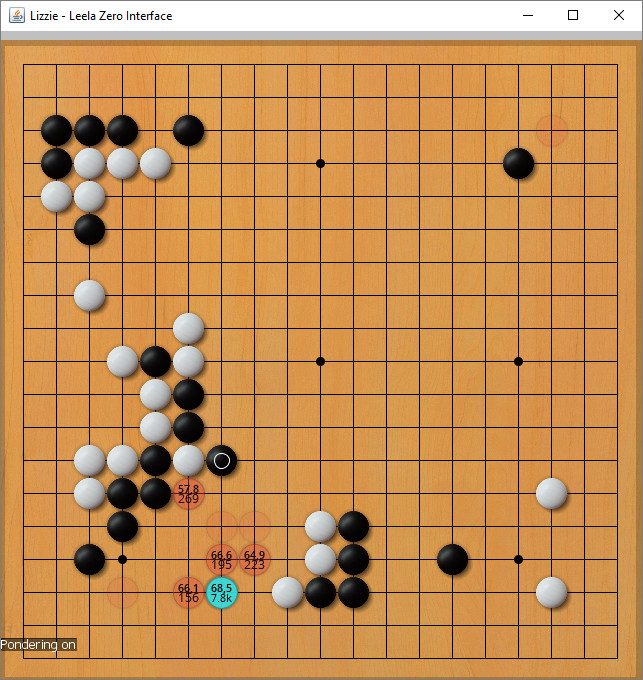 IMG_0520.JPG [ 180.69 KiB | Viewed 1549 times ]