Dies with sente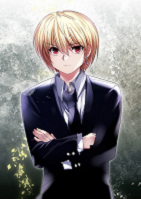 Posts: 86
Location: Toronto, ON, CA
Liked others: 18
Was liked: 16
Rank: CGA 6 Dan
GD Posts: 498
KGS: Invader, gilgil
Online playing schedule: Teaching, tournaments, and CGL (UofT)
WONDERFUL.

I hope you don't mind if I refer to your essay on my blog - and while I'm at it, your website, which looks simply awesome.
My blog is a little bit cluttered in comparison, materialistic even. It has many different sections (some of which are not yet fully operational, along with the fact that my tags are disorganized for now), and there is much to be desired when it comes to the "niceness" potential of a free blog.

Reading your entry, it say exactly what I'd been hoping you were working up to. I found that it says deep and interesting things without bogging the reader down in run-on sentences, overly niche or heavy words, or convolution. And yet, it lacks neither depth of thought nor richness of vocabulary. Your essay is just like your website - beautiful and profound in its simplicity. The blog and essay match in their high efficiency, and I would be inclined to call them both minimalistic, in the best of ways, before I'd ever imagine materialism.

Anyway, nice job!
_________________
Experienced Go Teacher
:
http://ygami.blogspot.ca/2014/02/teaching.html
Check out
my Go content
, fiction stories, anime talk and more @
http://ygami.blogspot.ca
"Go Explained" series
!
http://ygami.blogspot.ca/search/label/go%20explained