When I try to down a game SGF (e.g.
https://online-go.com/game/49374619
) I found that those variations in game chats (diagram below) are not exprot.
Attachment:
File comment: Variations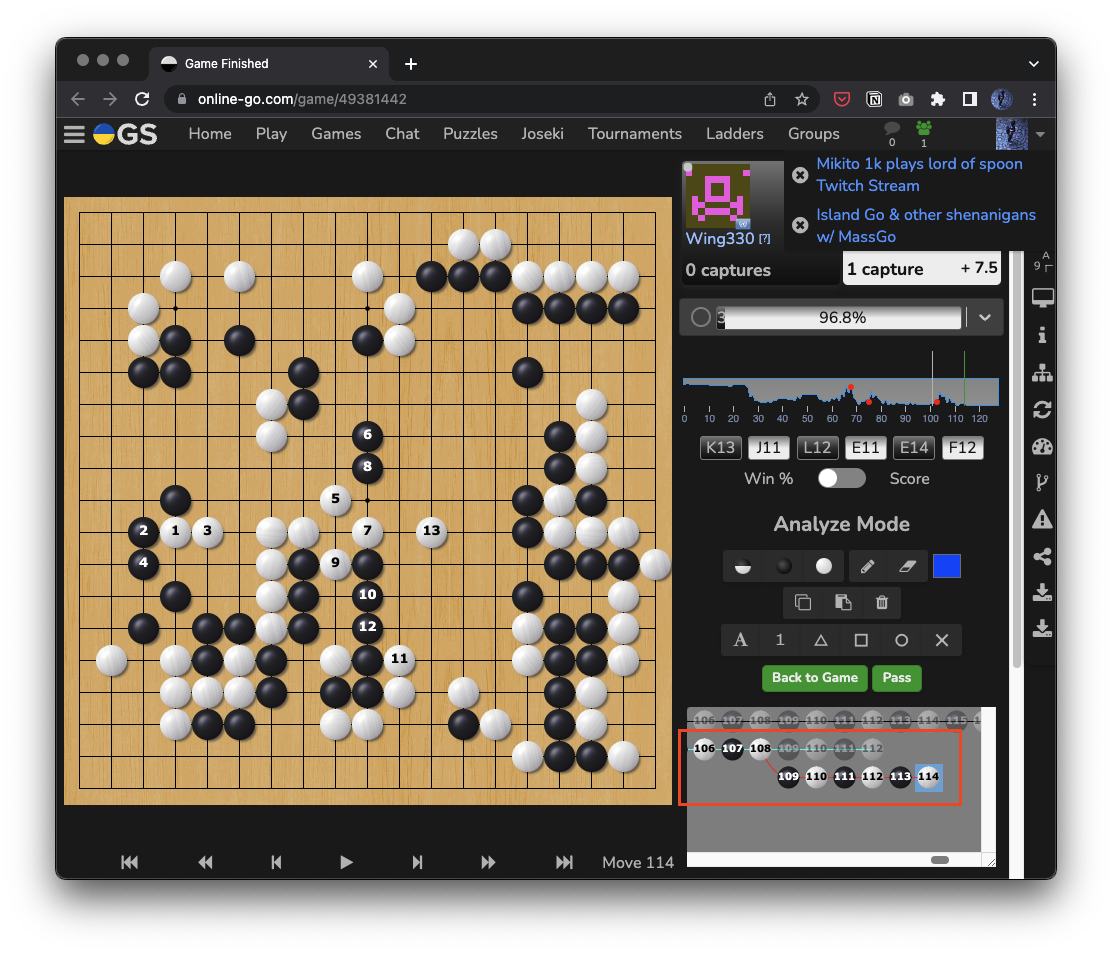 Screenshot 2022-12-16 at 10.45.58 AM.png [ 719.04 KiB | Viewed 308 times ]
In the SGF, they are shown as:
Code:
compassedward: [object Object\]
ohho: [object Object\]

How can I download game records with those variations?