The final of the 13th Chunlan Cup - one of the world professional go championships - took place online. Shin Jinseo 9p, number one of the Korean ranking list, faced Tang Weixing 9p - one of the top Chinese professional go players.
As the final was a best of three, Shin claimed the champion's title after winning two games straight on the 13th and 15th of September, respectively.
In the September edition of the
European Go Journal
you will find a review of the second game of the final.
Photo: happy Shin Jinseo after winning the 13th Chunlan Cup.
Attachment: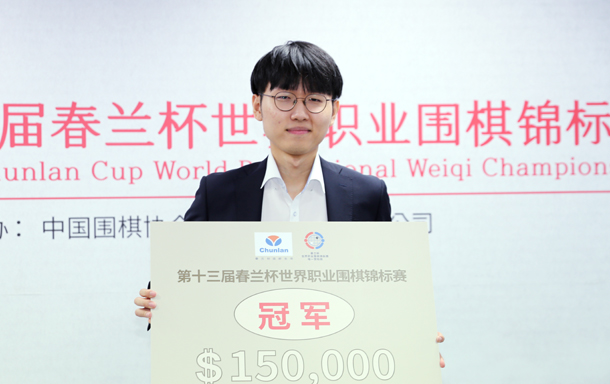 0915-c0.jpg [ 126.42 KiB | Viewed 114 times ]