This month Shin Jinseo 9p won another major professional competition - the 27th Samsung Cup. In the final match, he beat Choi Jeong 9p - the first female professional to reach the final of this tournament.
On the way to the final, Choi Jeong defeated such top professionals as Ichiriki Ryo 9p, Yang Dingxin 9p, and Byun Sangil 9p.
In the November edition of the European Go Journal, you will find a review of the second and deciding game of the match between Shin Jinseo and Choi Jeong, played on November 8th.
Subscribe on Patreon to receive future issues of the EGJ automatically: European Go Journal is creating a monthly journal about the game of go (baduk, weiqi) | Patreon
Visit our website to learn more about the project or to buy past issues:
https://eurogojournal.com/
Photo: Choi Jeong and Shin Jinseo, post-game analysis
Attachment: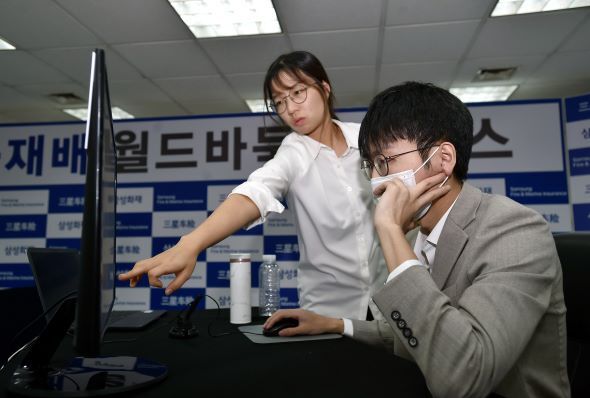 choi-jeong-shin-jinseo.jpg [ 37.45 KiB | Viewed 293 times ]