Hi everybody, that's me again!
One more update regarding v0.6 that should be released this week. Leela 0.10 has been released last week, and GoReviewPartner v0.5 works just fine with that latest Leela. The new Leela GUI now displays the moves sequences with numerated stones on the Goban just like uses to do GoReviewPartner. I would like to believe that GoReviewPartner prompted Leela's author to implement the same feature, but that's probably not the case

I was reading the comments about Leela on Reddit, and somebody mentioned an improved influence GTP function. I had not noticed that Leela had such function, so I just had a look and implemented the result into GoReviewPartner the same way GnuGo territory is implemented. Here is the result for the same position as in the previous screen-shot for GnuGo:
Attachment: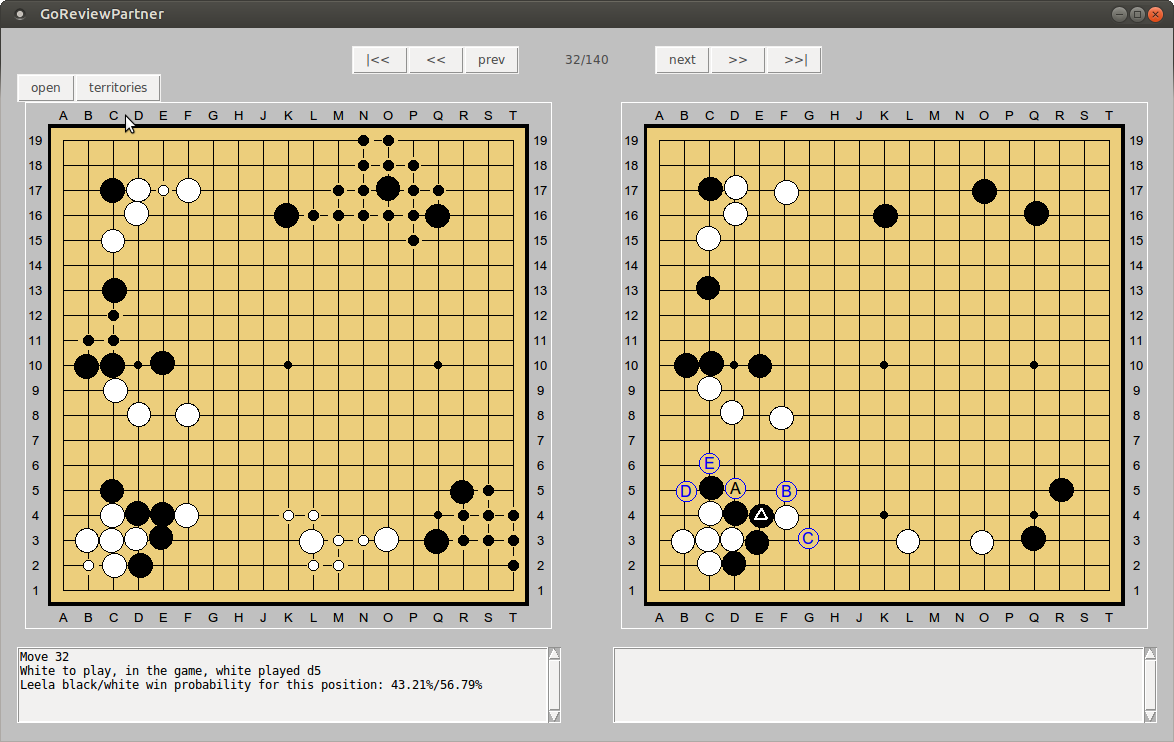 Screenshot0001.png [ 52.8 KiB | Viewed 166 times ]
Two things to notice:
It's an influence function, not a territory function (I will rename the button) so comparing GnuGo and Leela maps is probably not a good idea
I noticed Leela provides the data instantly when asked for the map, it must be some sort of fast heuristic (so no simulation or whatever)
As for what I mentioned in the previous post, about completely separating GnuGo and Leela, this is now completed. So before running the analysis, the user is asked what bot to used:
Attachment: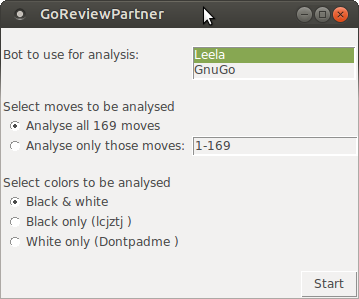 Screenshot0002.png [ 21.53 KiB | Viewed 166 times ]
This forced me to make some big code factorization, but the resulting code is (hopefully) much cleaner and it should be easier to finally implement support for additional bots.
All this new code has been pushed to GitHub already, but not heavily tested yet.