y501 wrote:
Also, do you still need someone to translate your site to Korean?
@y501 , sorry for my delayed response. Yes, I could use some help with Korean.
Actually, I have been struggling with translations for almost half a year now.
And one part of the problem, is that the website constantly changes.
I actually think that translations could be a lot better if I would allow (certain) users to directly edit text messages on the website.
It basically means that you can just right-click on any text inside the application, and then a pop-up would appear to enter a better translation.
It would roughly look like this:
Attachment: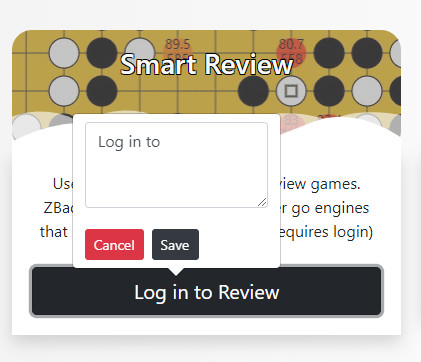 translations.jpg [ 41.88 KiB | Viewed 4343 times ]
I will post some more info about this in the following weeks.
And yes, if you are a native Korean speaker, you could certainly help me out here.
Thank you for your support everybody !
Take care !
_________________
Enjoy
LeeLaZero and KataGo from your webbrowser
, without installing anything !
https://www.zbaduk.com