Lately, a lot of effort has gone in better caching mechanisms.
For the first moves of the game this saves a lot of time.
The server will memorize only positions of the first 40 moves of the game, and only for moves that have more than 1000 playouts.
It will store them in all 8 symmetries (which is very useful for hoshi openings).
Because some positions have been studied for a long time, ZBaduk has sometimes statistics for more than 100 different moves.
And it can be a bit overwhelming. For that reason, ZBaduk now has a new UI settings, which allows hiding some of these moves.
(Top 32 turns out to be perfect for the first position of the game).
Attachment: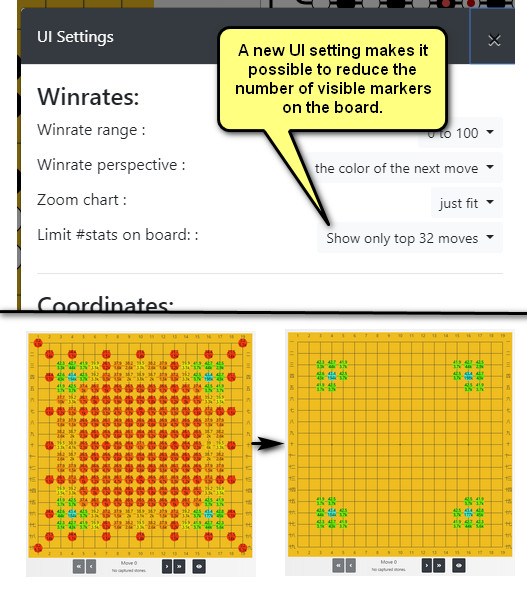 reduce.jpg [ 119.68 KiB | Viewed 191 times ]
Secondly, ZBaduk has added a new chart to visualize the number of playouts. Most oftenly this chart does not add much value and it will be hidden by default. But you can show/hide it using a new toolbar whenever you need it. It's especially useful, in the first minutes of a review, when the server is generating the winrate chart, because it gives a good indication of its progress.
Attachment: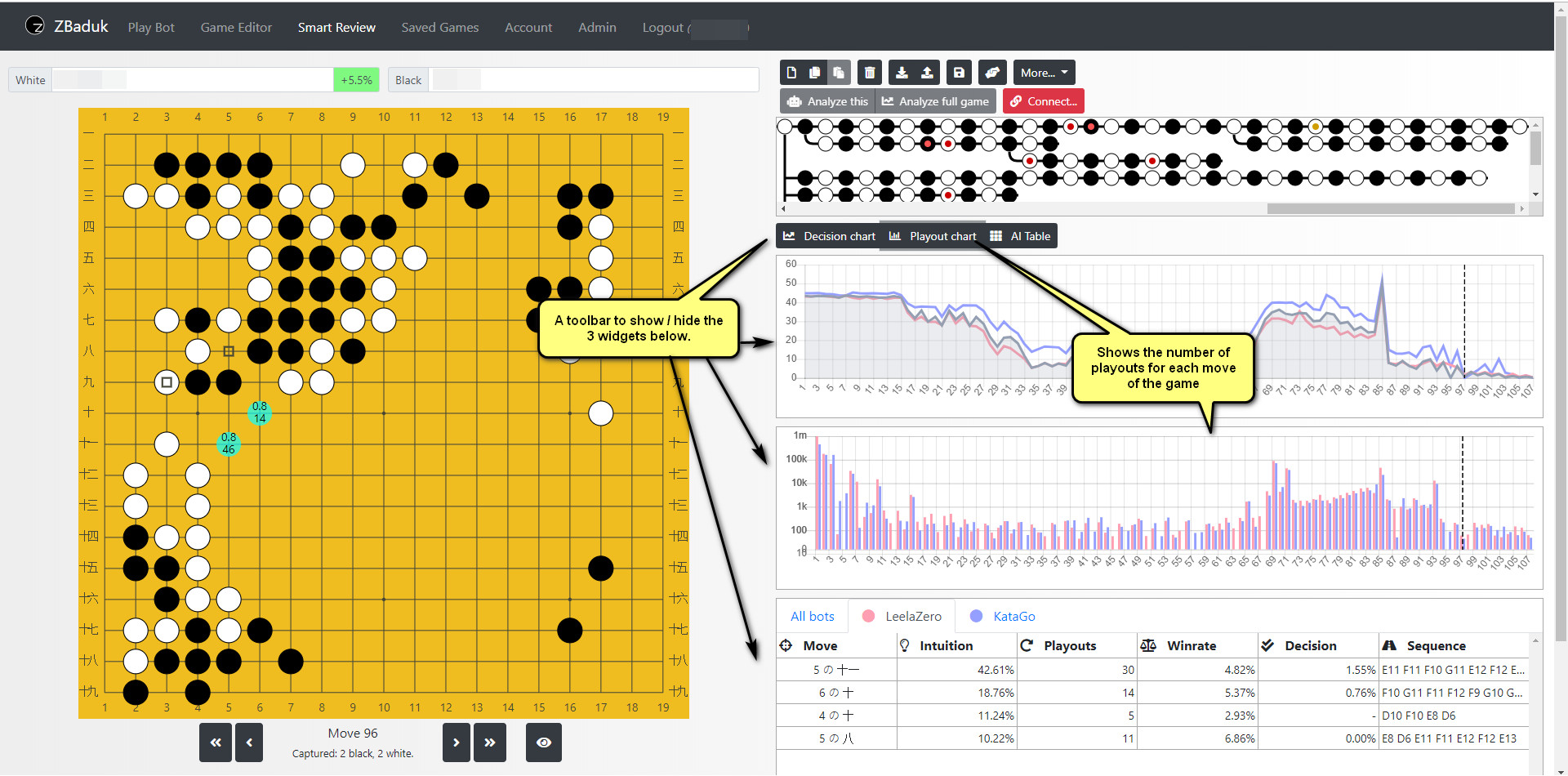 new layout.jpg [ 486.35 KiB | Viewed 191 times ]
Have fun !
And let me know what you think.
_________________
Enjoy
LeeLa Zero from your webbrowser
, without installing anything !
https://www.zbaduk.com