Hi all. I used to post here a while back about a
Go series
I'm writing, but recently I've been focused on building a new Go reviewing & analytics platform.
MyShimari
aims to be your home base for Go, where you can keep track of your games played over time & maintain a log of your successes, mistakes and trainings.
It's in beta right now as I build out more analytics and social features, but I'd love it if you checked it out and reviewed some of your own games. Plus, when you sign up, you get a free eBook of the first volume of my Go series

I answered some questions about the site
on Reddit
last week which cover some of my thought processes behind development.
Please let me know what you think!
Attachment:
File comment: MyShimari home screen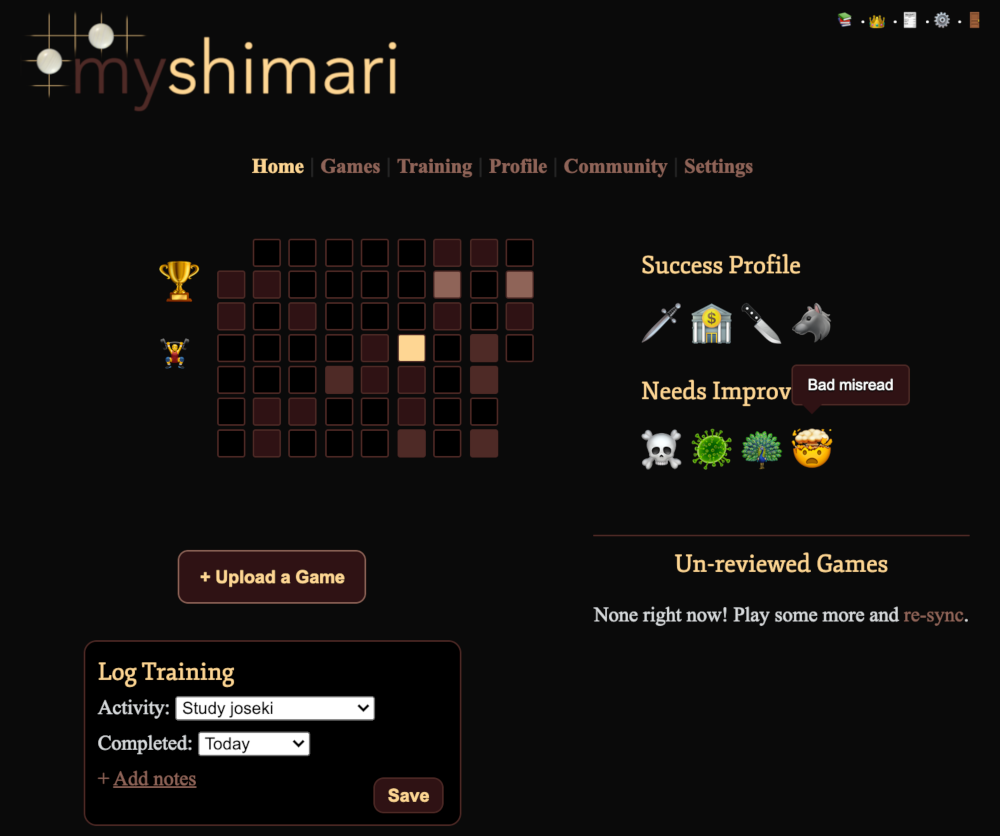 home-screen.png [ 152.41 KiB | Viewed 1641 times ]
Attachment:
File comment: MyShimari review interface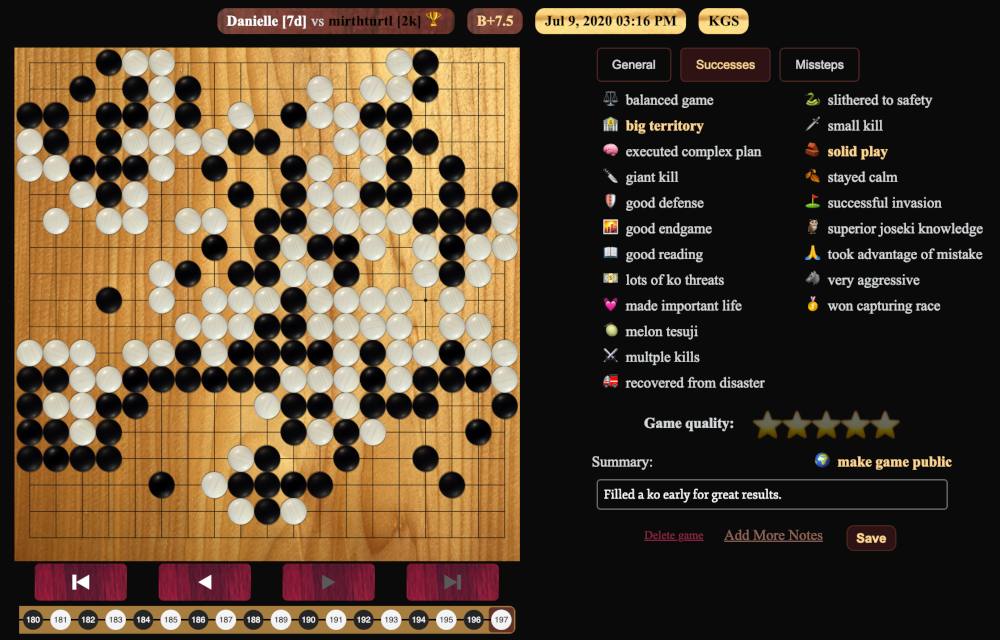 review.png [ 679.73 KiB | Viewed 1641 times ]