Hello everyone!
I saw that some of you have created this
thread about Color Go Server
.
That's why, as the creator, I will introduce it here, in a more official thread.
What is CGS?
Color Go Server, or CGS for short, is a Go server designed to help beginners learn the basics more easily.
It will be released soon on
January 23, 2021
at
colorgoserver.com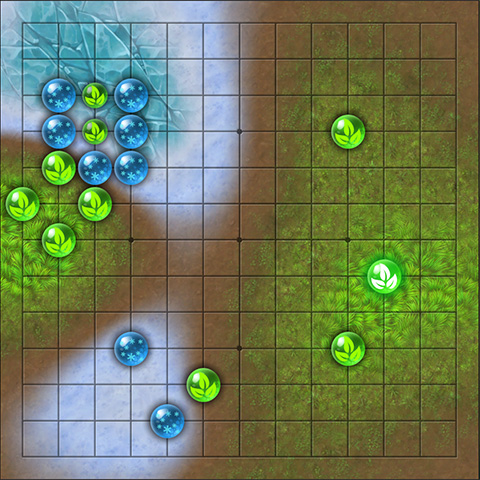 I created CGS because even if the rules of Go are easy to understand, the final goal, to control a bigger territory than his opponent, remains hard for beginners to visualize.
CGS will help new players to learn the game basics in a more intuitive way.
The main features are:
• Visualize influences and territories in real time (optional)
• Customizable themes
• Highlight Atari (optional)
• Show Liberty count (optional)
• Highlight Ko and illegal moves (optional)
• Potential result in real time (optional)
• Request a review of your games in one click
• Basic Go features (play, spectate, review, chat, ranking system, sgf, …)
• Playable directly in the web browser for free
• Real time and correspondence games
• Available in many languages
You can learn more about CGS on
https://colorgoserver.com
I think CGS can help beginners on Lifein19x19 to improve their go skill by having fun instead of headhache

If you have any questions, or ideas to improve the server, I will be happy to read them!
Have a good day

_________________
I am the creator of
Color Go Server
, a new Go server made for beginners.
Go player since 2012!