In the August edition of the European Go Journal you will find:
- An interview with Manja Marz 3d, a founder of the Jena International Go School and one of the top European female players.
- Short interviews with Jonas Welticke 6d and Ryan Li 3p on their successes in the Dutch Open and Transatlantic Professional Go League, respectively.
- A detailed commentary on the final game of the first Transatlantic Professional Go League, played between Ilya Shikshin 4p and Ryan Li 3p.
- A brief commentary by Antti Törmänen 1p on his game against rising star Nakamura Sumire 2p.
- A review of the decisive game of the 44th Myeongin final between Shin Jinseo 9p and Byun Sangil 9p.
- The next of the Thirty-Six Stratagems presented by Dai Junfu 8d, illustrating tactics used in warfare through examples from games of go.
- Breathtaking tesujis compiled by Alexander Dinerchtein 3p.
And plenty of other exciting go content, of course!
The stunning art for the cover was made especially for the August edition of the European Go Journal by Alizée Chabin from Rochefort, France.
Subscribe on Patreon before the end of August to receive this month's edition automatically:
https://www.patreon.com/europeangojournal
.
Attachment: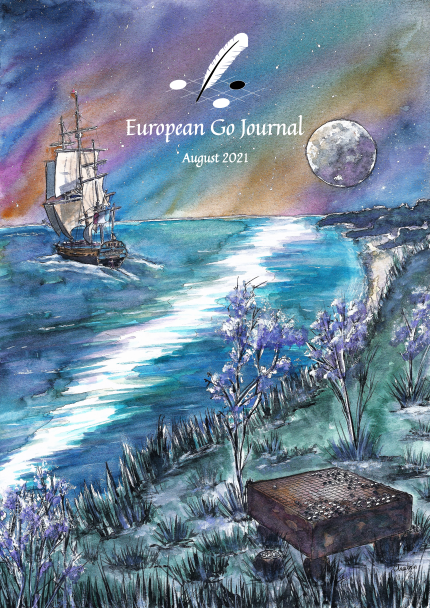 August 2021 front.png [ 670.21 KiB | Viewed 2851 times ]
Attachment: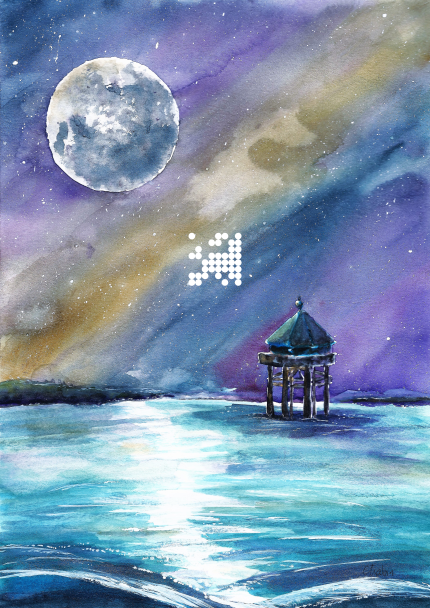 August 2021 back.png [ 514.43 KiB | Viewed 2851 times ]