GitHub user alreadydone has made a branch of LeelaZero which can play with different komis and not be silly under high handicaps. See
https://www.reddit.com/r/cbaduk/comment ... lz_became/
.
I managed to get this working on win64 with the mylizzie download referenced in the linked post (this seems to be a fork of lizzie 0.4 so doesn't have lizzie's win% chart or game tree or blue circles, but does have some other cool analysis tools (its own win% chart, move and PV view like classic Leela, list of move numbers with biggest win% deltas over an adjustable threshold). So here's LZ network 153's view on that old chestnut, Shusaku's ear reddening move with LZ correctly using 0 komi (Black starts at 60% win, LZ agrees Shusaku's famous push mistake in taisha should have been knight's move like humans said, -5%). It doesn't want to play the centre move, but just push c18 at top left, a very normal territory type of move near the edges of the board (it started off wanting to j4), and gives this 57% win. It only gave 1 playout to Shusaku's ear reddening move at k11.
Attachment: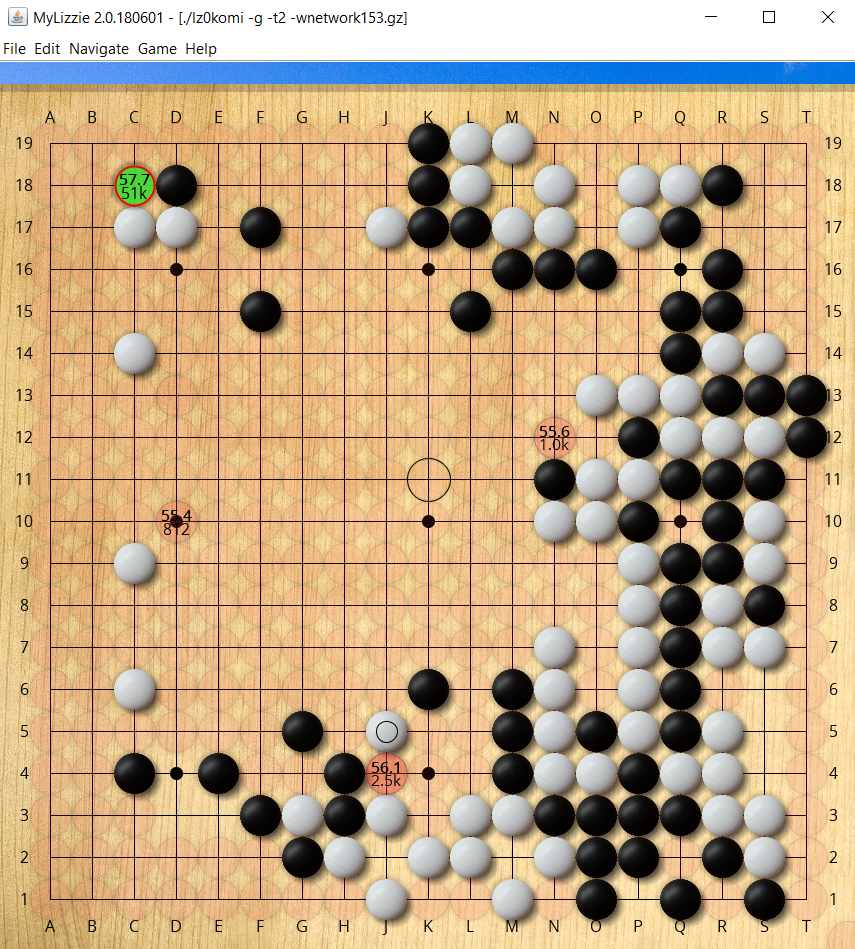 Ear Red LZ153 0 komi suggestion.PNG [ 1.61 MiB | Viewed 9773 times ]
After the ear reddning move is played, what does it think? Black's win% has dropped to 51.8, so a 5% mistake. LZ first wanted to play the e14 jump, near to the e13 move Gennan later played (stops a black shoulder hit here), then wanted to play the e18 hane which Gennan Inseki played in the game, but then decides it wants to play r6 and q10 sente moves, which looks like wasting ko threats to a human. After those exchanges it wanted to go back to e18, but upon further analysis went back to the e14 jump. If I actually play out those wasted ko threat exchanges and give it 100k playouts it likes e14 jump.
Attachment: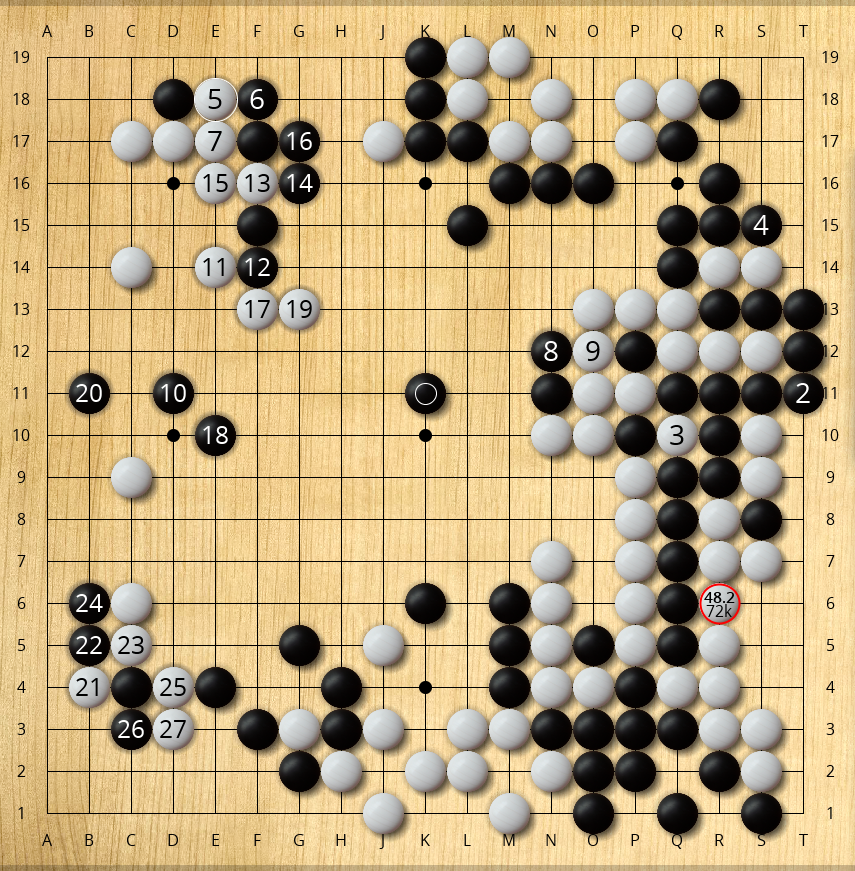 Ear Red LZ153 0 komi eval.PNG [ 1.44 MiB | Viewed 9773 times ]