Dear msarrel,
Thank you for your feedback.
Some changes were made to address these issues.
First of all, ZBaduk now has the ability to setup a polling rate.
Even though, for now, this polling rate will only be used in "analyze this" mode.
Attachment: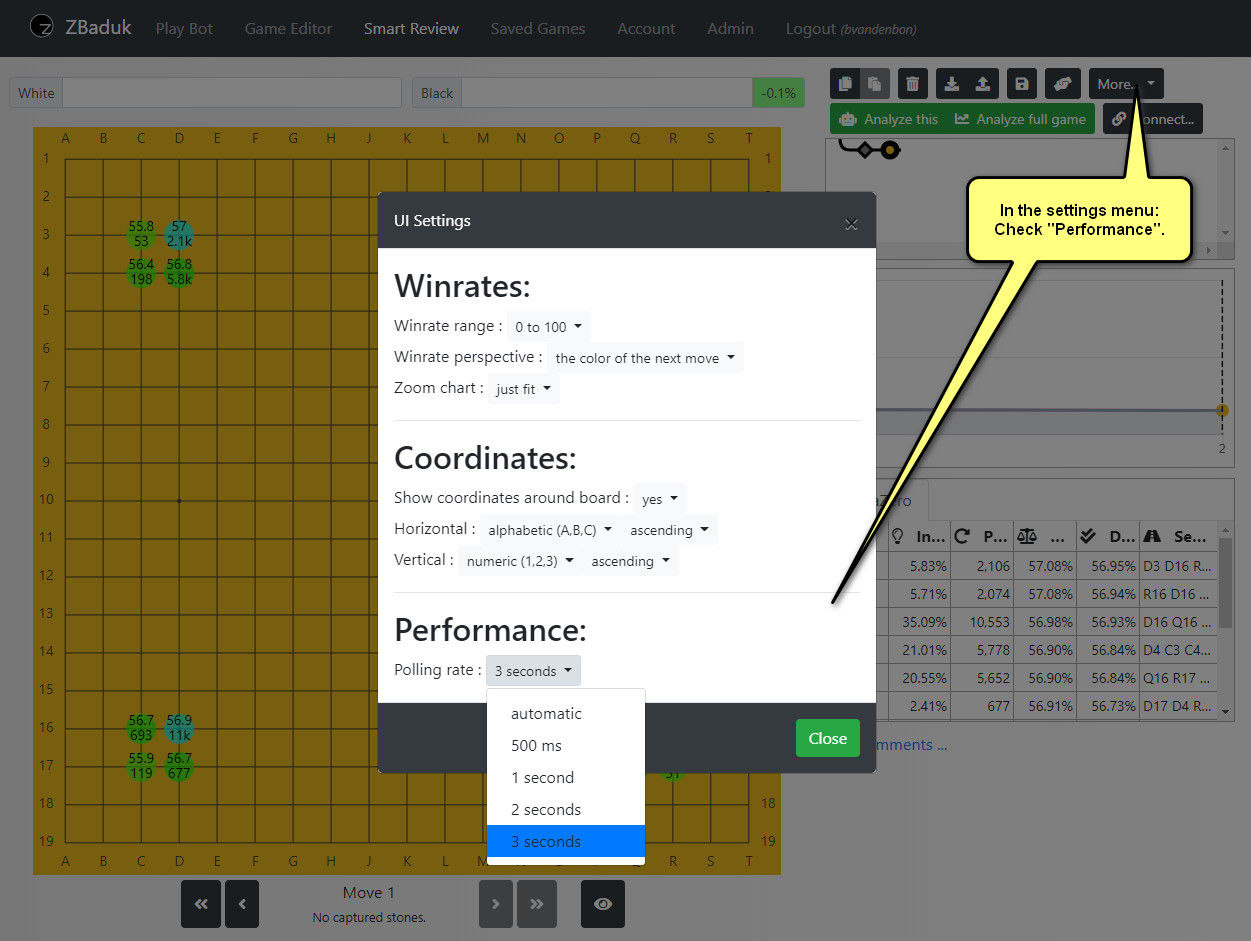 sc1.jpg [ 202.18 KiB | Viewed 204 times ]
But for the "Analyze full game" mode also things are heavily changed.
The internal communication has been improved here, making scans faster.
And we also added a kind of caching mechanism for our server to store results for popular positions.
(and this will be further fine-tuned in the near future)
But already now, you will notice that for the first few moves of your games,
there will be high amount of visits, without spending any time on them.

PS: about servers:
At times you may see a gpux and a gpux2.
Why ? --> because it allows us to install and test small changes,
without disconnecting everybody.

_________________
Enjoy
LeeLa Zero from your webbrowser
, without installing anything !
https://www.zbaduk.com