hi, i'm a weiqi(go,baduk) fans, and very very love it, i spend tons of time on it, it's my best favourite.
and after buy my first android phone(dell streak, even it's unstable and walkout often, and i enjoy android steadiness),
i spend some time to find a useful sgf view and igs client on android, but is a fat lot.
at 2011.9, the swiftgo project(also it's my first android program) start,
current the stable version 1.7.1 release(version has test by many people).
i'm lower lever englisher, all translate by a Taiwan friend(noorudin, thanks.).
simpleness translate, does some body will help me fix some translate?
software function:
(1) local sgf view (FF[4] support). a rar file mor than 60000 kifus download at homepage
(2) on line sgf, more than 50000 files and every day update more than 50 latest profession kifus
(3) igs observe(play game is ondoing, will release at 2012.2)
(4) tygem and tom is in plan
the software full free, i'd like somebody love it. swift is clever and beautiful bird,
the software name from the inspiration.
some advise and bug report to: jinglexy at gmail dot com, and i'll replay immediately after receive it.
the screenshot and software also upload at
http://jinix.sourceforge.net/go/english.htm
sgf download link there.
Attachment: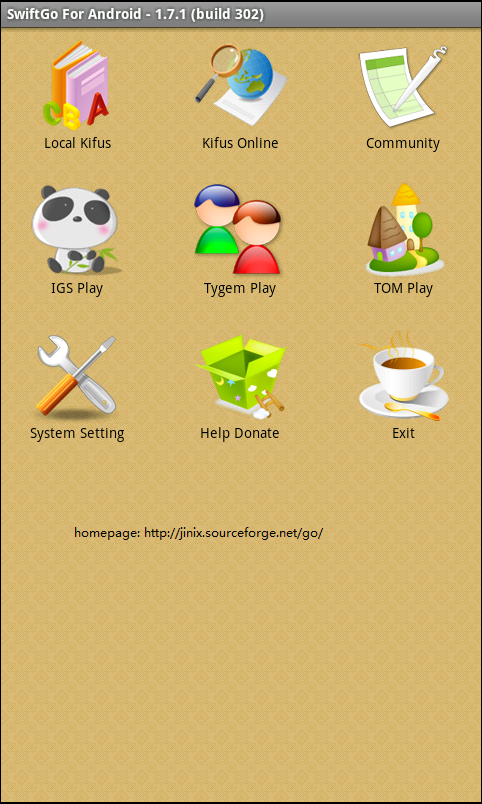 1.png [ 184.46 KiB | Viewed 486 times ]
Attachment: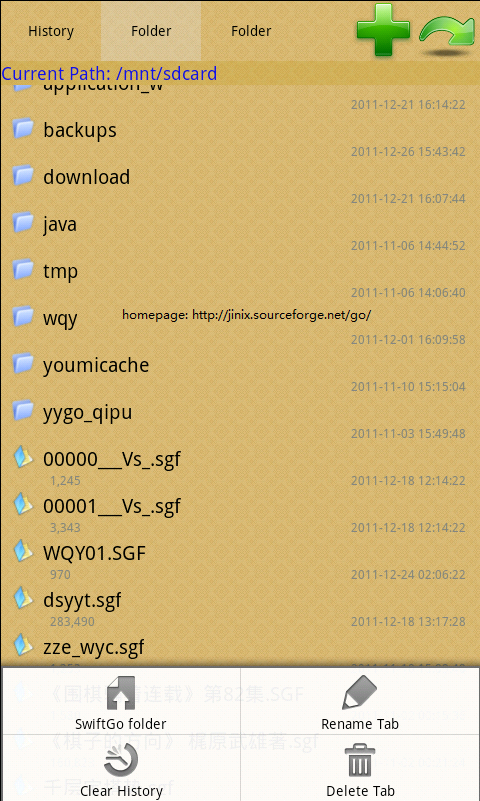 2.png [ 180 KiB | Viewed 486 times ]
Attachment: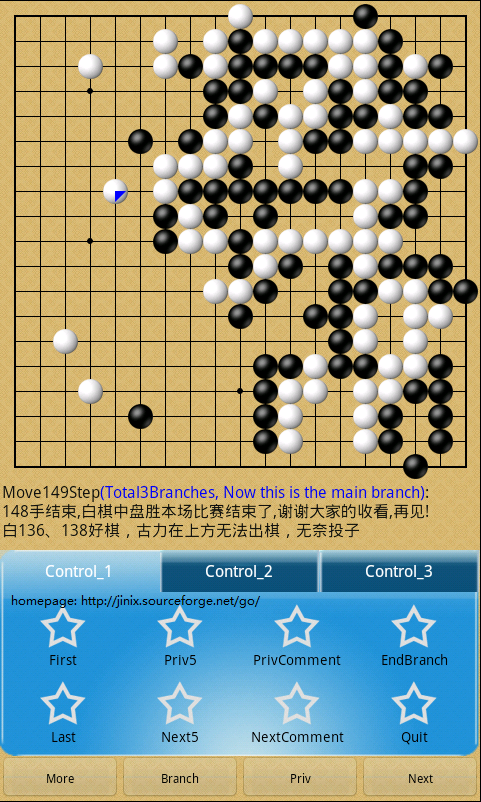 3.png [ 242.85 KiB | Viewed 486 times ]