gennan wrote:
where else should black play after white 4 in diagram 6
Good question - did you ask Leela its "thoughts"? Does the Alfateach sgf provide any variations?
i don't have a definitive answer myself; i just figured that black 3 could have 2 meanings.
Now, after white 4, black needs to reassess the situation. My disliking your black 5 in dia 6 was neither a criticism nor an invitation to debate, it was a student response, a gut feel, made in the hope of learning something as you are stronger than me.
Locally, one generally doesn't ignore a tsuke, so presumably both hanes are worth looking at, with an eye to developing the top or making a position on the left, according to how white responds. I'm sure there are other local moves worth looking at too - for sure, Alfie will have looked at at least 20 choices for white 5.
Being unable to choose myself, i asked Swim. It perceives that D15 is isolated, small, and not cutting off a weak white group, so it doesn't think it should try to save D15 at this stage. So it would go for black moyo expansion + white moyo reduction along/across one of the green lines. Maybe E14 or D13?
D6 seems to have more tension than D8. I haven't asked Swim or Leela about followups.
Attachment: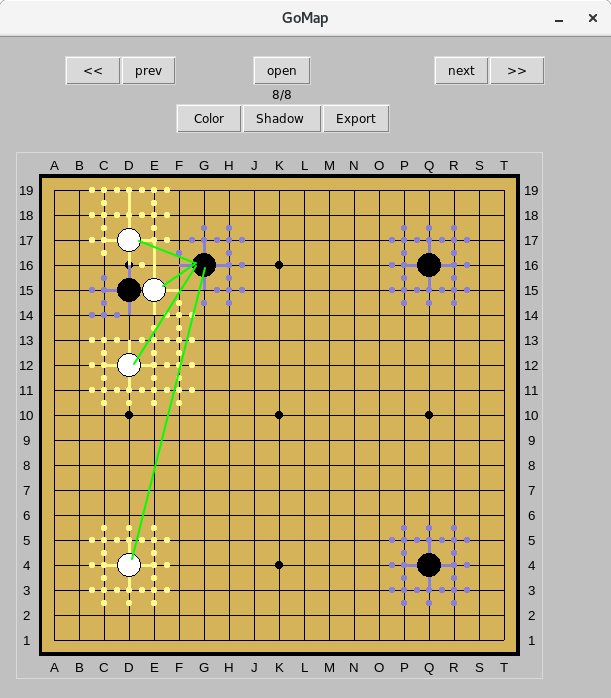 black5.png [ 31.74 KiB | Viewed 9794 times ]