Tuo Jiaxi won the deciding 3rd game against Lian Xiao, perhaps a bit of a surprise given Lian's recent excellent form, but also Lian had black twice. Watching the game I thought Lian gave up rather a lot for a ladder and LZ agreed when I reviewed afterwards, though given the sharpness in the heat of a long ladder breaker/maker fight I'm not sure how much to trust it, but once the position settles I value its judgement more (though the remaining life and death with a ko or some weird aji does complicate things).
Here's the winrate graph from LZ:
Attachment:
Changqi Lian Tuo g3 winrate.PNG [ 263.35 KiB | Viewed 6378 times ]
Also, in playing around with a variation I was interested to find a position in which LZ had a clear preference for a high over low approach to a 4-4, a move which I have thought these days to be even more special purpose and rarely good than Japanese books from last century suggest. Low is punished by attach on top.
Attachment: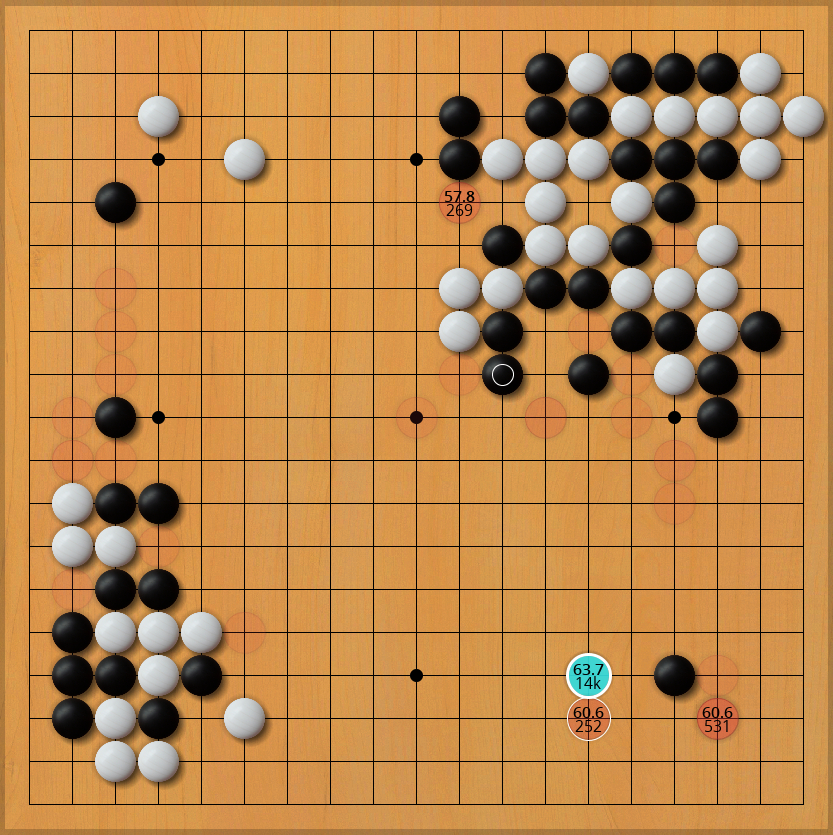 Chanqi g3 high approach.PNG [ 1.17 MiB | Viewed 6377 times ]