Gomoto wrote:
Quote:
EdLee: Hi Gomoto, Calvin,
For

, what are the bots' top candidates ?
LZ 0.15, Elf V1 weights:
Attachment:
elfv1tenukiapproach.png [ 702.92 KiB | Viewed 3754 times ]
About the same in terms of move choice. Not sure why Gomoto's is showing black ahead for some responses.
While the double approach in this position may fall of out favor in time, I'll be the first to admit that my opponents frequently beat me despite playing 'questionable' moves and I suspect pros experience this as well.

One can't relax just because your opponent gets suckered into the 'inferior' double approach, because without the right response, any advantage is quickly lost.
For example, if white responds with the diagonal, black is back to leading:
Attachment: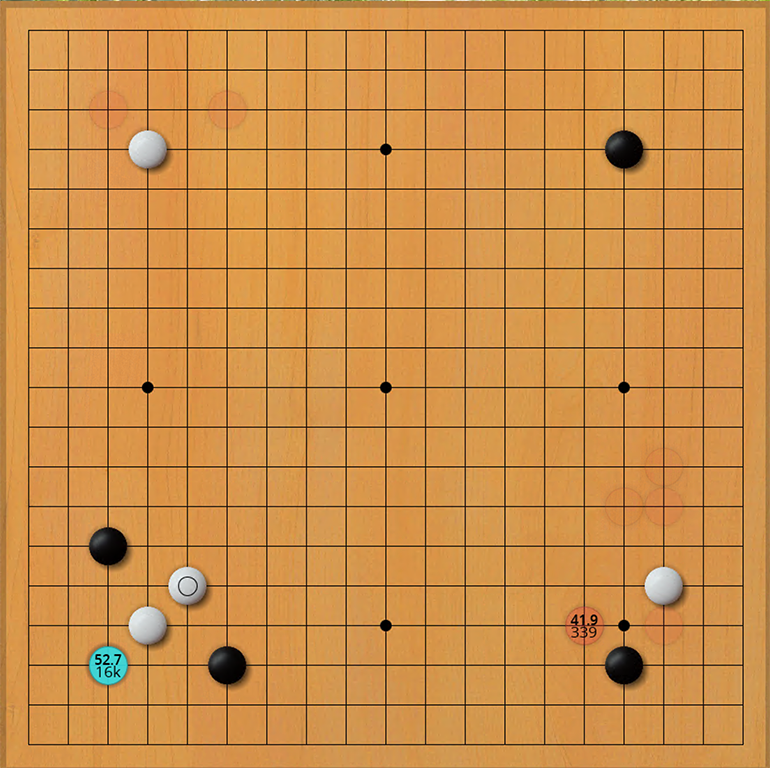 SimpleAndSlow.png [ 807.54 KiB | Viewed 3752 times ]
The same happens if white jumps to take a 3-3 now:
Attachment: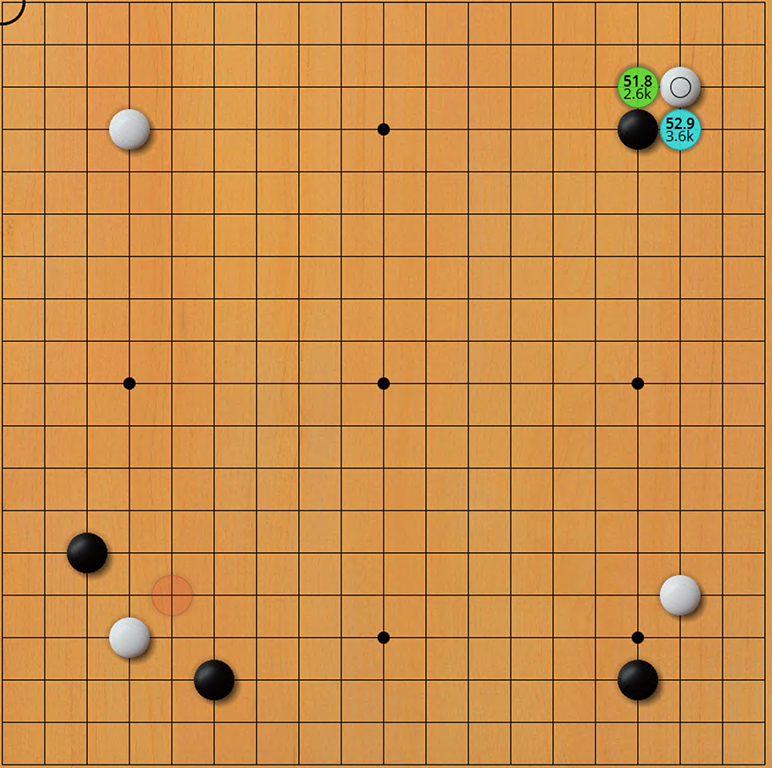 AlreadyBehind.png [ 791.86 KiB | Viewed 3752 times ]