Neat.
In case you did want to use AI and have the influence map be much more precise, for example correctly ignoring very-dead stones, over the last few months, I've been experimenting with (among many other things) training neural nets that predict the final territorial ownership of each point on a board. Here's a screenshot of prediction by a neural net that is fairly small and whose playing strength is probably about 2 dan amateur or so.
Attachment: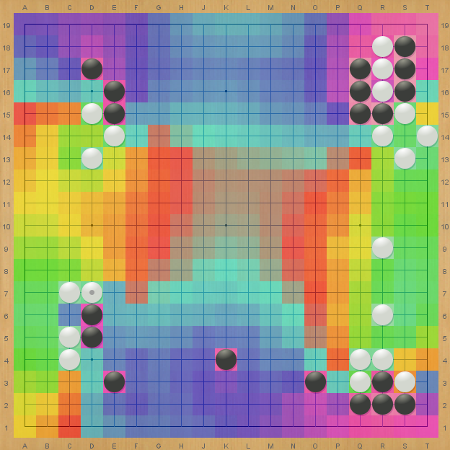 ownership.png [ 215.36 KiB | Viewed 3158 times ]
I'm hoping in the not-too-distant future to (among many other things) scale up and get such a neural net up to beyond human pro strength and still able to do such visualizations.