Pippen wrote:
the start of my glory as the inventor of the 21th century "Pippen-Fuseki
you are already world-famous, and we will all do everything we can to further glorify your holy name in tablets of stone.
However,
Please accept my apologies, but i'm never going to use the Pippen-Fuseki in my own games.
Isn't it obvious why it isn't a good idea to ignore common sense, which says that 2 open friendly sides are better than one, and that to make yourself the meat in a sandwich is just asking to be eaten?!
But i will munch upon my own Humble Pie if your experiment proves me wrong. As it happens, i am usually wrong, so you are in with a good chance!

Pippen wrote:
If it is more or equal to 4, you can't say this fuseki is illogical,
i don't care that you are trying to cheat here, claiming that a win rate of 40% is a logical proof!

And Now for the weather forecast... It will be hot today, as the steam from Uberdude's PC adds to all the hot air Pippen produces to set a world record for climate change acceleration and we will all go to Hell in a handbasket sooner than you thought.
This will finish off Mankind once and for all, and "good bloody riddance!" will say all the other species.
And, later, a new intelligence will evolve, that will tell its children about the Great Overheating of the past that melted all the icecaps and evaporated the entire Pacific Ocean, all caused by the Pippen-Fuseki.
Stop Press
omg, it's started already!
Attachment: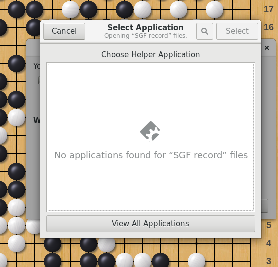 omg.png [ 46.68 KiB | Viewed 3499 times ]